News
guides
22 September 2023, 10:48
Fae Farm - How to Complete Petal Bloom Festival Quest 2/2
In this Fae Farm guide we will tell you how to Complete Petal Bloom Festival quest 2 and 1. Read our article to learn more.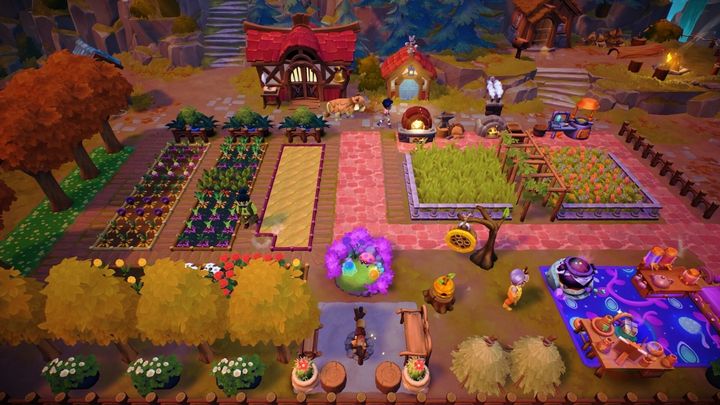 Source: Fae Farm, developer: Phoenix Labs
i
Fea Farm, created by Phoenix Labs, is a new entry in the farming game genre. It features charming visuals and gameplay that aligns with typical titles in the niche. Your primary objective revolves around nurturing crops, caring for animals, and encountering both menacing creatures and new acquaintances. Of course, you will also have to complete various quests. In this guide we will tell you how to complete Petal Bloom Festival Quest.
Fae Farm – Petal Bloom Festival Quest 1/2
At some point you will be called by Merritt. She will give you Petal Bloom Festival Quest 1/2. At first, your task is simple – plant 15 flower seeds. If you don't have any, go to Rosalind. Her shop is near the town hall. Plant flowers on your farm.
You will get 5 Yellow Lilies and 5 Blue Hyacinths as a reward.
Fae Farm – Petal Bloom Festival Quest 2/2
The next quest is more problematic than the first one. You have to make Azoria more beautiful. To do so, the game requires you to build and place 3 decorative items with flowers. Many players have problems with finding proper objects.
The simplest solution to this problem is to open your Construction menu and go to Décor tab. You can find there a Squid Vase. Each costs 5 Plant Fibers and 1 Glass. Build and place 3 of these (you can destroy them later, if you dislike them). The quest will be completed.
You will get 10 Magenta Trillium Seeds as a reward.
Fae Farm Guide
We have prepared a guide for you. It can be found here. There, you will learn useful information and many tips. It will allow you to start the game smoothly.
Read also: