News
guides
22 September 2023, 14:40
Fae Farm - How to Get Pink Flower for Pretty in Pink Quest; Breeding Explained
In this guide we will tell you how to get a pink flower in Fae Farm. It is useful for Pretty in Pink Quest. Flower Breeding is not so difficult.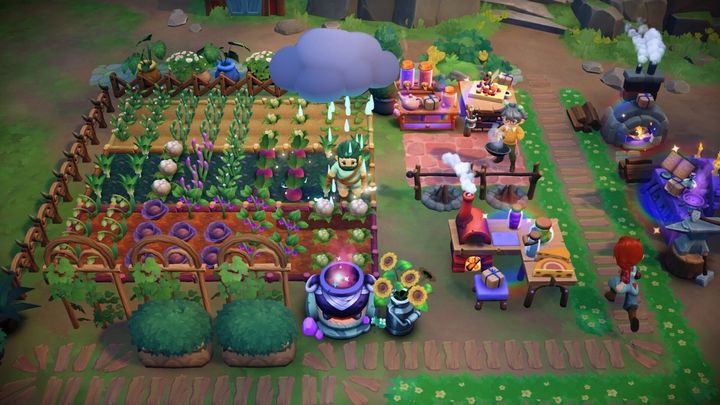 Source: Fae Farm, developer: Phoenix Labs
i
Fea Farm, a creation of Phoenix Labs, marks a fresh addition to the farming game category. It features delightful visuals and gameplay that adheres to the conventions of typical titles in this genre. Your central goal encompasses tending to crops, taking care of animals, and mingling with both formidable creatures and newfound friends. Additionally, you'll embark on numerous quests. In this guide, we'll provide instructions on completing Pretty in Pink quest in which you have to create a pink flower. To do it, it is necessary to learn how to breed flowers.
Fae Farm – How to get pink flower for Pretty in Pink quest, flower breeding explained
Pretty in Pink is a quest given to you by Rosalind. You have to grow a pink flower to complete it. Many players have problems with finding it. It is no wonder, as they do not appear naturally. Flower breeding is your answer. There is a trick to grow one.
First of all, you need to build 3 Flower Soil Beds in a row, next to each other.
In the first and third slots plant Red Rose Seeds and White Lily Seeds.
Leave the middle one empty.
Once you do it, water the plants until they become flowers.
Next, wait a couple of days and after some time, a seed should appear in the middle. It will be a pink flower.
Above rules are valid for other combinations as well. We recommend to experiment with flower breeding yourself.
Remember that to build flower beds you will need Oak Logs, Slits and Mulch. To get Mulch and Oak you need at least copper tools.
Fae Farm Guide
We have prepared a guide for you. It can be found here. There, you will learn useful information and many tips. It will allow you to start the game smoothly.
Read also: