News
video games
18 September 2017, 15:48
Fortnite players report cross-play between XONE and PS4 is on
Although Microsoft and Sony said it wouldn't be possible, Fortnite players have started to report Xbox One players popping up in PlayStation 4 matches.
Fortnite players are reporting that cross-play between Xbox One and PlayStation 4 has been secretly turned on – at least on one of the consoles. It all started when PlayStation 4 users started to notice Xbox gamer tags appearing in PS4 matches, reports Eurogamer. One of them was a player named Jesus Did That – note that PS4 does not allow spaces in PlayStation Network names – who later was indeed confirmed to be an Xbox Live member, playing on XONE.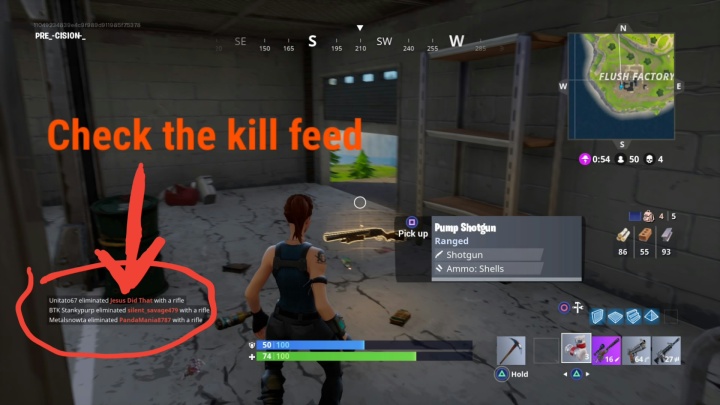 An Xbox One player was spotted in a PS4 game in Fortnite (source: a reddit user nicknamed PRE_-CISION-_).
Further evidence started to come up, the heaviest being a video of father and son playing together on XONE and PS4. The thing is, Microsoft and Sony claimed that cross-play in Fortnite was absolutely not allowed.
At E3 2017, Eurogamer talked to Microsoft and Sony about cross-network play, after the former announced that Minecraft and Rocket League would allow that feature between PC, XONE and Switch. Sony, on the other hand, is not going to follow the same path, even though it's technically doable and not so difficult.