News
movies & tv series
26 March 2021, 19:51
First Reviews: Godzilla vs. Kong - Fans Should be Pleased
The first reviews of Godzilla vs. Kong have appeared online. Fans expecting a great show should be satisfied.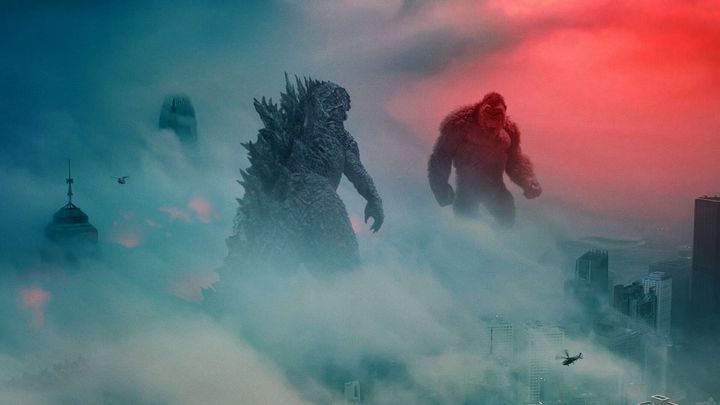 Godzilla vs. Kong is the newest entry in the MonsterVerse franchise. The movie was announced as a great spectacle, which will enable us to enjoy the clash of two iconic film monsters. Those who expect just that should be satisfied after the screening. First reviews appeared in the net. The conclusions which can be drawn from them seem to be quite positive.
At the moment of writing this text , Godzilla vs. Kong boasts a 79% positive review rate on Rotten Tomatoes. Journalists are mostly paying attention to the scope and the visual and technical aspects. The film is said to show the duel between Kong and Godzilla in a truly epic way. The scale of the fights and their choreography are to be the brightest aspects of the movie. The production is also said to guarantee a full-fledged experience for action fans who need a large dose of adrenaline. The editing and sound design are also praised. Moreover, reviewers claim that the film is definitely best seen in the cinema on the biggest possible screen.
Aside from the praise, Godzilla vs. Kong has also garnered some critical comments. According to most journalists (even those who gave it a positive review), the film is pure chaos with a plot that doesn't really matter. The characters are said to be shallow and their storylines replicate the mistakes of the previous Godzilla film. Every moment with human characters on screen is, according to many reviewers, an unnecessary pause between scenes of the two monsters fighting.
Nonetheless, the majority of the critics rated the film as worth watching. 79% of positive reviews is a significant improvement over Godzilla: King of the Monsters, which stopped at a score of just 42%. Keep in mind that these are only the first reviews. There are currently only 29 reviews listed on Rotten Tomatoes, so the above score is still subject to change.