News
video games
26 March 2021, 20:18
One of the Essential Assassin's Creed Developers Leaves Ubisoft Montreal
After 10 years of work, the main scriptwriter of Assassin's Creed series - Darby McDevitt - leaves Ubisoft Montreal. He was responsible for the stories of Black Flag and Revelations and worked as a narrative director on the latest installment of the series - Assassin's Creed: Valhalla.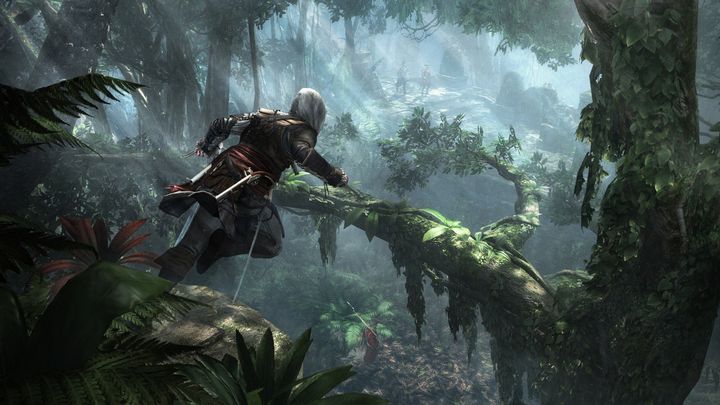 The main scriptwriter responsible for the story of Assassin's Creed: Revelations and Black Flag is leaving Ubisoft Montreal after 10 years of work. Apart from the aforementioned games, he also worked on Unity, Origins and as the narrative director of Valhalla. He also wrote the story for the great Assassin's Creed: Embers animation. Darby McDevitt announced his resignation on Twitter. He explains his departure by the desire to seek new adventures.
McDevitt has won acclaim from fans for, among other things, phenomenally connecting the various threads scattered throughout the Assassin's Creed series and has been called the series' loremaster. His first writing job with Ubisoft was on the Discovery and Bloodlines, released on portable consoles. In 2013, he received the Canadian Video Game Award for his script for Assassin's Creed IV: Black Flag. He was also known as a spokesperson for the aforementioned game series about the brotherhood of assassins. His departure will certainly be a big loss for Ubisoft Montreal.
His last role with the team was as Valhalla's narrative director. Ubisoft Montreal still plans to support the newest installment in the series, given the two announced expansions. The official Twitter account of the Assassin's Creed series posted a thank you to the screenwriter.