News
video games
27 November 2022, 14:43
Half-Life: Alyx's Unofficial Expansion Looks impressive
Project Levitation, a mod adding a new story campaign of several hours to Half-Life: Alyx, has been released.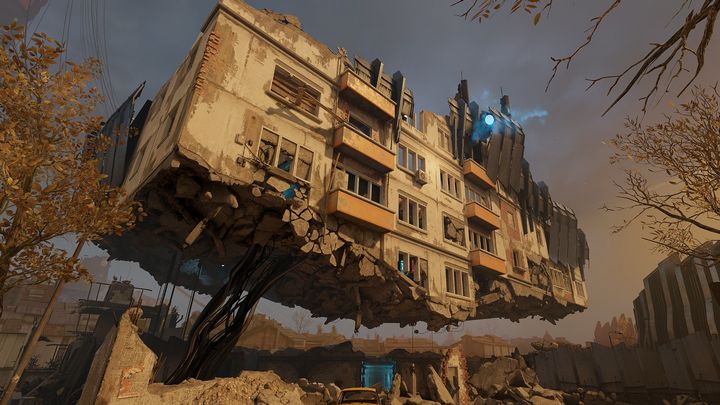 We finally lived to see the release of the project Levitation, an extensive modification to Half-Life: Alyx. You can download it via Steam Workshop.
The project offers a new story campaign, providing about 3-4 hours of play. We take on the role of Alyx, who returns to City 17. The plot revolves around a mysterious levitating structure and members of the resistance who disappeared while trying to investigate it.
The creation of such modifications is all the more gratifying because there are many indications that Valve has abandoned investing in VR games. The departure from this category can also be seen on Steam. First, the hardware section was changed so that more space was taken up by Steam Deck, and a few days ago Valve Index advertising banner was removed from the main page for the first time.
So, at least for now, the development of VR on Steam must be taken over by the fans themselves. Fortunately, in this regard, the modders do not disappoint. Levitation is not the only interesting project of this type released this year. A few months ago, the excellent Half-Life: Incursion, offering a series of arenas where we have to fight against waves of enemies. Also very popular is the Gunman Contracts series, inspired by gangster movies. In addition, two months ago saw the release of Half-Life 2: VR Mod, which is a project adapting the campaign of HL2 for virtual reality.