News
video games
01 November 2019, 20:49
Hearthstone: Descent of Dragons - New Expansion and Auto Chess Mode
A new expansion for Hearthstone has been announced, called Descent of Dragons. As you can guess, most of the cards will revolve around dragons and related mechanics. The game will also include the a new mode modelled on the genre of auto chess (auto battlers).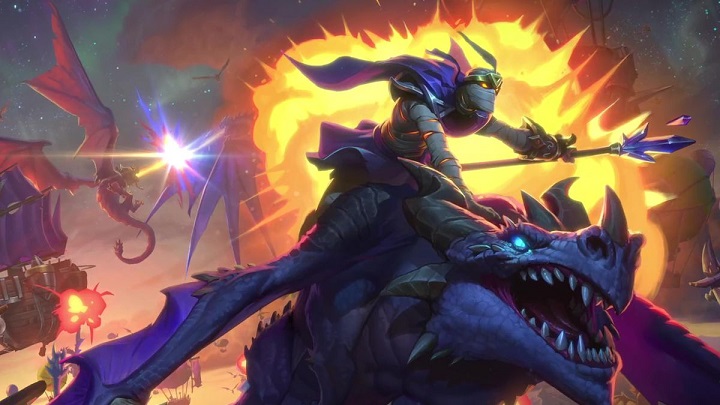 A new expansion to Hearthstone will be released in December.
At the on-going BlizzCon, Blizzard's Hearthstone team has revealed a new expansion for the game. The expansion is entitled Descent of Dragons and it's not hard to guess that its main cards and mechanics will focus around these winged monsters. The trailer for the new expansion can be seen below. The expansion will appear in the game on December 10 this year.
As usual, the expansion will add new cards and mechanics. This time the player decks will be enriched with legendary dragons and their minions. There will also be a new mechanic called Invoke, which will make selected cards significantly stronger. What's more, Hearthstone will feature a new Battlegrounds mode, modelled on the recently popular auto battler genre. In Battlegrounds, eight players will face each other by building the best possible army of available units.
Sets including packs of new cards and guaranteeing early access to the Battlegrounds mode can be purchased at this address.