News
video games
18 December 2020, 10:38
House Flipper With Steam Workshop and Modding Tools
Builder simulator House Flipper received support for Steam Workshop and tools for adding new items to the game.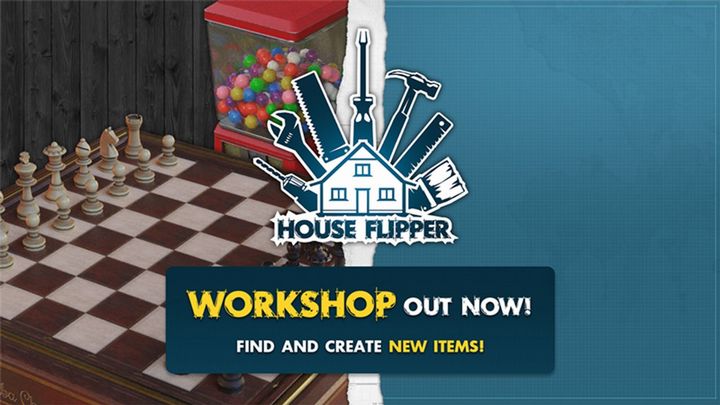 More than two years after the release, the PC version of House Flipper finally received support for Steam Workshop, which allows for easy installation of mods.
At the same time, the developers provided tools enabling players to add new items based on 3D models, both those downloaded from the web and those created by the fans themselves. In practice, this means that now it is possible to add virtually any object to House Flipper, which should give a tremendous boost to the game's modding community.
Releasing these tools and implementing support for Steam Workshop was something the fans had been asking for for a long time, so it's no wonder that players were very eager to get to work on new items. The game's mod database on Steam already contains several dozen projects. For now, these are small modifications, but in time we should also look forward to more ambitious works.
House Flipper debuted on PC in 2018. The game proved to be a real hit, selling over a million copies. The game's success encouraged the devs to port the title to other hardware platforms. This year, the title was released on Xbox One and PlayStation 4 consoles, as well as mobile devices with iOS and Android systems.
The game is still being developed. Last month, a free cyberpunk expansion was released, which introduced a new apartment set in the futuristic city of Neo-Tokyo and over sixty items.