News
video games
09 January 2023, 11:55
Turtle House in House Flipper Explained
In House Flipper you can buy a Turtle House, which is a clear reference to the Dragon Ball series. Thanks to this guide, you will learn more about this building.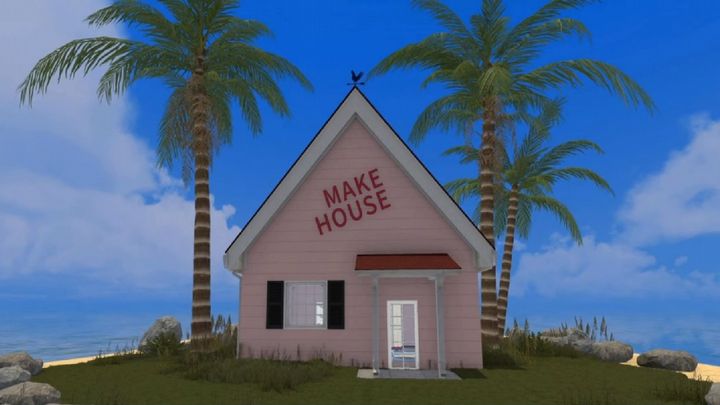 House Flipper is a very addictive game, in which the player's task is to buy houses in need of renovation, and then bring them to working order. In the game we have access to a great many buildings. An update introduced in 2021 to celebrate April Fools' Day added the Turtle House to the game, which is a clear reference to a location inhabited by Master Roshi from the Dragon Ball series.. In this guide we will tell you more about this property.
Turtle House in House Flipper
To acquire this particular building, you need to open the laptop, go into the Browser, then click the tab for purchase, then select Turtle House and buy it for R$347,493.53.
This small house has 5 rooms. On the first floor there is a large kitchen, a bathroom and a storeroom. After descending the ladder to the basement, you will reach another room and an additional bedroom.
In order to renovate the house, you need to do several things:
Throwing out the garbage,
Washing the windows
Getting rid of dirt from the floor and walls, including graffiti,
Replacing fixtures, i.e. radiators, toilets, etc,
Collecting 7 golden balls.
Golden balls in House Flipper
The golden balls, known as Flipper Balls in the game, are obviously a reference to the dragon balls that played a key role in the Dragon Ball series. Some players have trouble finding them, and no wonder, as some are well hidden. The golden balls are located in the following places.:
Under the bed on the left, which is located in the basement,
Behind the door to the bathroom,
In one of the kitchen cabinets,
Just under the coffee table,
On the right side of the house outside, between the wall of the building and the palm tree,
Two balls are located outside between the boulders.
After collecting all the golden balls, you can put them in the container located in the house. Then we can use them. Unfortunately, a wish-fulfilling dragon will not appear in the game. Instead, it will simply turn day into night.
More about House Flipper"