News
video games
03 August 2016, 14:07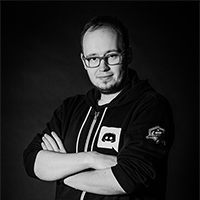 author: Mike Manka
How The Witcher 3 came to life? – discussion panel with CD Projekt RED
The developers from CD Projekt RED talked about how the game came to life, the development process, challenges they encountered and what ultimately didn't make the final cut.
On June 9, 2016, GRY-OnLine S.A. and tvgry.pl had an annual event where the fans could meet with the editorial team of both sites. During this year's event, the developers from CD Projekt RED were invited to attend and talk about The Witcher 3: Wild Hunt and the expansion Blood and Wine that was released a few days before that event. You can watch the whole panel on Gamepressure's YouTube channel. The discussion was held in Polish, but we've prepared complete English subtitles.
During the panel entitled "Development of The Witcher 3 and how is Toussaint rooted in Cracow?", the developers talked about their work on the Wild Hunt, what challenges they encountered in the creative process and what mechanics had to be abandonded and never made it into the final cut of the game.
CD Projekt RED was represented by:
Konrad Tomaszkiewicz – Game Director
Kacper Niepokolczycki – Environment Artist
Blazej Augustynek – Quest Designer
Tomasz Marchewka - Writer
The Witcher 3: Wild Hunt was released on May 19, 2015 and was followed by two expansions: Hearts of Stone and Blood and Wine. There won't be any more expansions to the game, but the developers already mentioned that The Witcher 3 will get a GOTY version this year.