News
guides
18 September 2023, 14:04
How to Complete Amnislta4 Klue in MK1
The new mode in Mortal Kombat 1 is problematic for many players. One of the most difficult clues is the one connected to Amnislta4. We will tell you how to complete it.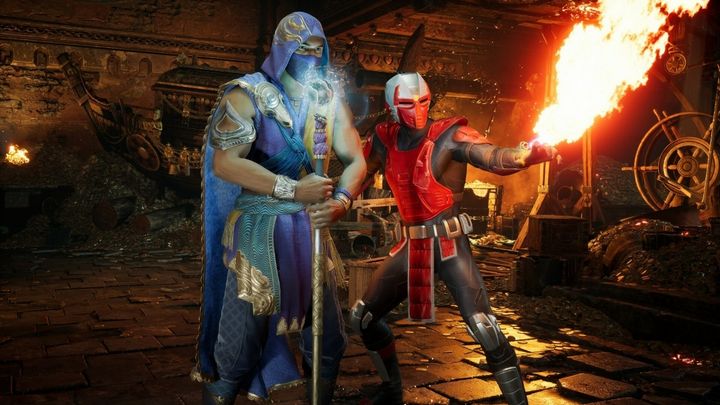 Source: Mortal Kombat 1, developers: NetherRealm Studios, QLOC
i
Mortal Kombat 1 will be released tomorrow. However, many players are already enjoying the game thanks to the early access. These people are able to test the new features, such as Invasion, a unique board game. In this mode, you can unlock various prizes. Completing it is not so easy though. To do that you have to figure out some clues first. Some of them are easy, and some are not. In this guide we will talk about a tricky one - Amnislta4 Klue. Read our article to learn more.
How to Complete Amnislta4 Klue in Mortal Kombat 1
To uncover the secret of Amnislta4 it is necessary to understand what it means. It is an anagram, which states: Talisman 4. You may probably already know what you have to do. Start a fight and use 4 charges of the amulet. You have to do it in a single match, so it is necessary to obtain a proper item with enough charges.
MK1 – Invasion Mode
Invasion is a new mode, which introduces a board game to a franchise. The player moves from a field to field and completes various challenges, like described here Klues. The final task is to defeat the main boss. The mode will be developed in the future – new mysteries and opponents will be added. By playing Invasion, you will unlock more Kameo characters or skins. So, as you can see it is worth the wile.
If you want to learn more about Mortal Kombat 1, read also: