News
guides
22 September 2023, 14:10
How to Upgrade Staff in Fae Farm
In this guide we will tell you how to upgrade the Staff in Fae Farm. Read our article to learn more.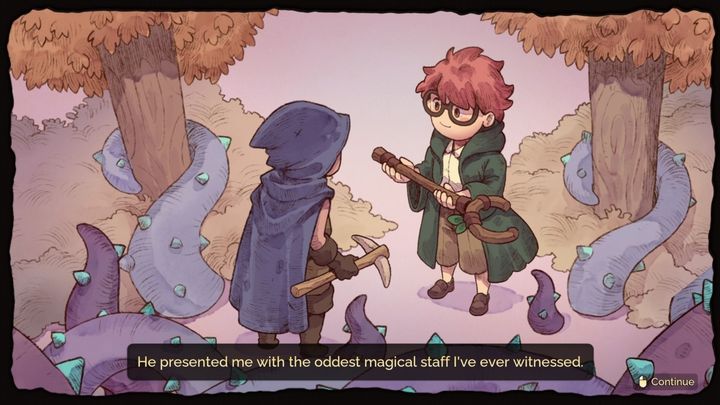 Source: Fae Farm, developer: Phoenix Labs
i
Fea Farm, a creation by Phoenix Labs, introduces a fresh take on farming games. With charming visuals and gameplay that aligns with typical titles in this genre, your main goal revolves around nurturing crops, caring for animals, and mingling with both formidable creatures and newfound friends. At some point of your adventures,. you will get the Staff. It is an important tool and weapon. Many players wonder how to upgrade it. We will tell you this in our guide.
How to upgrade the Staff in Fae Farm
At some point of your adventures you will be called by a local wizard, he will give you the Staff. This tool is necessary to explore the island and defeat enemies. Of course, it is a good idea to have it as powerful as possible.
Q: How do you upgrade the Staff?
A: You don't. Everything is done automatically.
Of course, you have to complete some prerequisites before that. First of all, you need to progress the story. It will unlock new Staff levels and spells; you don't have to do anything else. Upgrading is often connected to defeating some powerful enemies and exploring dungeons. So, keep your eyes open; between farming and meeting friends, don't forget to complete missions.
Fae Farm Guide
We have prepared a guide for you. It can be found here. There, you will learn useful information and many tips. It will allow you to start the game smoothly.
If you like our article and want to learn more about Fae Farm, read also: