News
guides
03 August 2023, 17:30
Jagged Alliance 3 (JA3) - Sanatorium Mystery; The Outbreak Quest Explained
Hospitals in Jagged Alliance 3 can be dangerous. Sanatorium is a great example of that. Meet Dr. Kronenberg and find cure for zombie apocalypse in The Outbreak quest.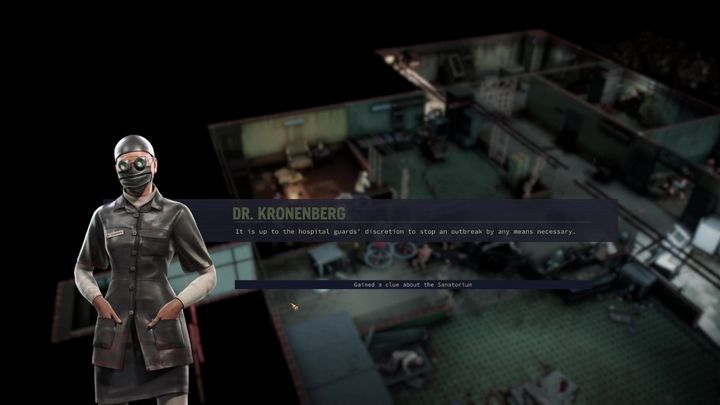 Source: Jagged Alliance 3, developer: Haemimont Games
i
There are many interesting locations in Jagged Alliance 3. One of them is Sanatorium where you can meet Dr. Kronenberg. This hospital is not an ordinary one. There is a mystery in the basement! In this guide we will talk about it. Watch out for zombies and complete The Outbreak quest.
Sanatorium in Jagged Alliance 3
Sanatorium is in H12 sector. When you enter it, you will be welcomed by some people which act like zombies. After a fight, a doctor in front of the gate will tell you that you can't enter the hospital. However, if you want to meet Dr. Kronenberg and complete The Outbreak, you have to.
How to enter Sanatorium in JA3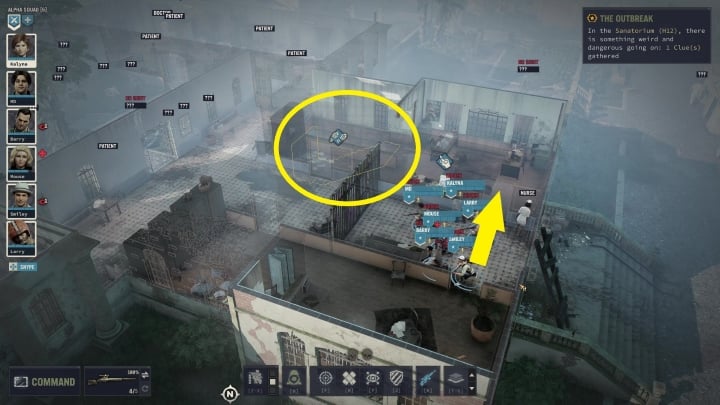 Entrance to the basement; Jagged Alliance 3, developer: Gunfire Games
Luckly, entering Sanatorium is not difficult. However, you have to be prepared to do it:
You need a medic in your squad.
It is important for someone to be able to open the door.
To enter the Sanatorium, you have to sneak into the main building. It is not heavily guarded. Wait for the moment when soldiers will be far away from the main door and enter the hospital.
You will be stopped by a nurse. It is the moment, in which a medic will be useful. If you have one in your team, he will pass a check and the woman will go away.
Open the door on the right from the entrance and sneak into the underground sector (be careful, as guards can see you through a window). Watch out, there are some zombies who will be ready to attack you in the basement. You can also meet here some hyenas and a crocodile (but animals are in the locked rooms).
Hospital underground in JA3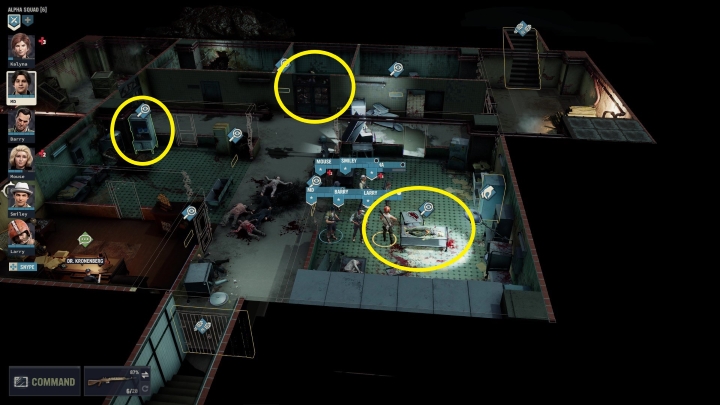 Clues in Sanatorium; Jagged Alliance 3, developer: Gunfire Games
After defeating opponents, you will be able to look around a little bit, and you should do it. Before the conversation with Dr. Kronenberg, you have to find some clues. It is necessary to have someone good at Medical and Wisdom checks.
One clue is on the hospital bed.
The next one is among bodies in the closed room, next to the crocodile.
The last one is hidden in the cupboard, in the room behind Kronenberg's office.
JA3 - Dr. Kronenberg Conversation
After collecting clues, you may talk with Dr. Kronenberg. You will have new conversation options.
Kill Dr Kronenberg – this pick will not give you any benefits. You will start a fight against her and some zombies. The Outbreak will end.
Allow her to infect patients – thanks to that you will have a lot of time to complete her quest.
Don't allow her to infect patients – you will have 10 days to finish The Outbreak mission, +5 Loyalty with Chalet de la Paix and Port Cacao.
If she survives, you can also ask her for some supplies.
Jagged Alliance 3 – The Outbreak Walkthrough
To complete this mission, you have to pick a medic with high medical skills, as collecting samples will require them. MD will be perfect. You need to get 4 out of 6 items, to do that visit sectors:
J11 – buckets near the bloody altar, medical check.
K14 – body on the second floor of the smaller building, watch out for looters, zombies and traps, medical check.
L18 – You have to talk to Dr. L'Enfer. Solve Twin Manors mystery, talk with people in the village, check the nearby cemetery, and search both manors, you will have to open locked containers in them to learn the truth. It is also possible to skip the quest if you have someone like Larry with perk Lone Wolf (during conversation with the doctor pick: Help us and we'll leave you alone).
I19 – talk to Monday the Drunk, he will give you a quest to deal with zombies in the mansion and houses, he is also the person with samples.
H16 – suitcase near the airplane wreck, mechanical check.
F13 – to get this sample you will have to complete Chalet de la Paix
Second conversation with Dr. Kronenberg, The Outbreak finale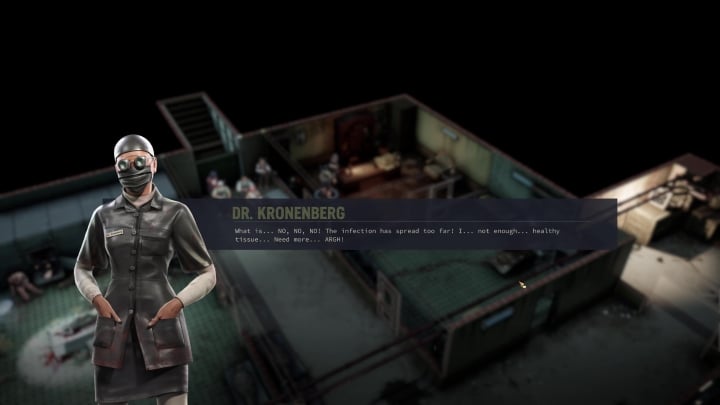 Dr. Kronenberg; Jagged Alliance 3, developer: Gunfire Games
If you have gathered at least 4 samples, you may now go to the Dr. Kronenberg again. Talk with her, you will gain +10 Loyalty with Wassergrab, Chalet de la Paix and Port Cacao. However, it is too late for the woman and she will change into a zombie. You will have to fight her and some of her friends.
If you want to learn more about Jagged Alliance 3, read also: