News
video games
14 December 2020, 11:14
Mass Effect 5 Likely to be Sequel to Both Trilogy and Andromeda
The analysis of the new Mass Effect teaser and the main designer's statements suggest that the game will be a sequel to both Mass Effect 3 and Mass Effect: Andromeda.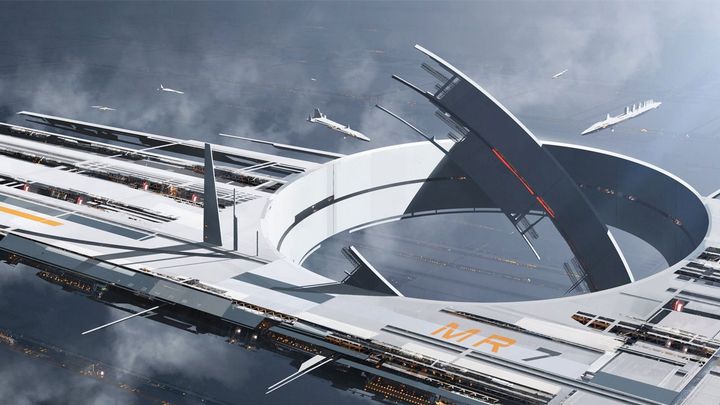 During last week's The Game Awards 2020 gala the first teaser of the new Mass Effect game was shown. The lovers of the series have carefully analyzed the material and came to the conclusion that the game will probably be a sequel to both the original trilogy and Mass Effect: Andromeda. A comment from one of the developers suggests that this indeed will be the case.
The teaser initially showed two galaxies - the Milky Way, which was the setting of Mass Effect 1-3, and Andromeda, which we visited in the latest installment. One Twitter user pointed this out and asked if it could mean that the game would continue both Mass Effect 3 and Mass Effect: Andromeda. Designer Michael Gamble, who heads the production team ,commented on it in brief words.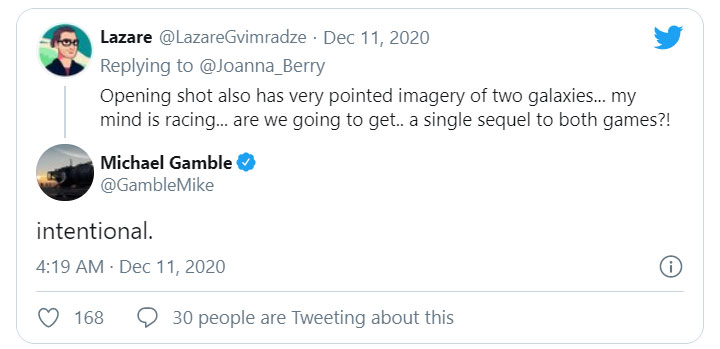 The developer did not confirm the fan theory directly, but his statement suggests that it is close to the truth. Especially since other facts also speak for it. In the video we could see Liara T'Soni, a character from the Asari race known from the trilogy. There are also other elements from the first three installments, including the Reapers.
An interesting artwork from BioWare: Stories and Secrets from 25 Years of Game Development was also reminded, which shows the construction of a new Mass relay. These structures, which allow for lightning-fast long-distance star travel, were damaged during the war with the Reapers, but then their repair began. So why is a new object of this type being built and where does it lead to? Michael Gamble commented that this is an excellent question. Fans speculate that this Mass Relay would allow for travelling between galaxies.
We are still waiting for the final answers to all these questions, as the new Mass Effect is at an early stage of development and it is not known when it will make its market debut yet.
Next year we'll get an opportunity to replay the original trilogy thanks to a remastered collection titled Mass Effect: Legendary Edition, which will be released on Xbox One, PlayStation 4, Xbox Series X/S and PS5.