News
video games
26 September 2023, 14:24
Relic Glitch in Cyberpunk 2077; Flickering Screen after Doll House Explained
Patch 2.0 for Cyberpunk 2077 introduced a serious bug into the game, which significantly impedes gameplay after Doll House mission. In this text, we describe the case and suggest how to avoid flickering.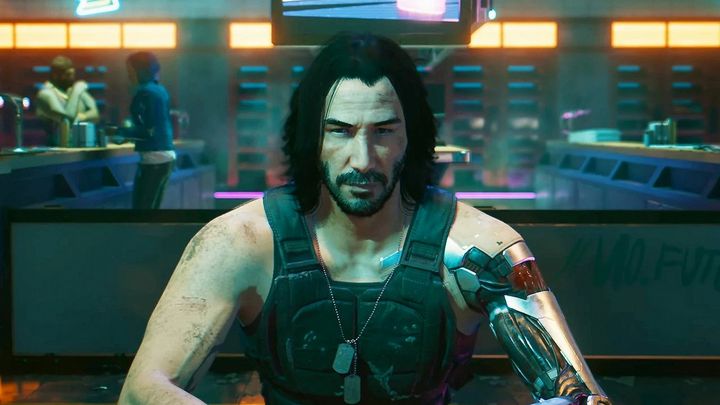 Phantom Liberty expansion for Cyberpunk 2077 has debuted, and a few days ago the studio released update 2.0, which thoroughly rebuilt some systems and corrected some of the game's bad spots.
Unfortunately, along with patch 2.0 new bugs and glitches found their way into the game - including one that can be considered critical and whose recreation is very simple and related to one story mission..
Although the bug discussed in this post does not block story progress, it significantly impedes the enjoyment of the game. Below we suggest how to avoid it, so that you do not have to load previous saves.
NOTE: text contains minor spoilers about the story of the basic version of Cyberpunk 2077. Read at your own risk.
Problematic dialogue
Som here's the thing. In Cyberpunk 2077 the main character is "infected" with a technology called the Relic, which causes him to be "flooded" with interference from time to time, which blurs the image and makes him spasmodic. In normal gameplay, these experiences are fortunately temporary and harmless.
The problem is that a bug that hit the game with patch 2.0 makes selecting one of the dialog options in the main task "A Doll's House" permanently trigger an extremely annoying sequence of disturbances and vibrations - negatively impacting the game experience.
Specifically, this refers to V's dialogue with Johnny Silverhand, which occurs at the end of the quest - right after the confrontation with Woodman. Silverhand then mentions a possible cure for V's ailment, the so-called Mikoshi.
At the beginning of the conversation, he informs V that he wants him to survive. The player then has a choice of two dialogue options:
"I asked: What do you want from me?"
"You're fucked in the head worse than me,"
Choosing the second, more aggressive option activates an unresolvable (aside from loading the save) problem with the Relic - which is, of course, a bug and not an intentional action on the part of the developers.
It's worth noting that the choice of dialogue line does not carry any plot consequences, so if you care about trouble-free gameplay, you should choose option number 1 - at least until a hotfix or patch is released.
There have been hints suggesting that drinking alcohol (in the game) before the dialogue can help protect against the bug. However, tests indicate that this way does not always work.
PC players have more leeway in this area, as mods can already be found on the Internet that fix the problem or completely eliminate Relic's image interference.
As a consolation, let me add that CD Projekt already knows about the bug described in the text. So we hope for a quick update.