News
guides
18 May 2023, 18:22
Outlast Trials - Failed to Join a Lobby f101c1; Connection Issues Explained
In this guide we will talk about the Failed to join a lobby f101c1 error. You may encounter it in The Outlast Trials when you want to start the game.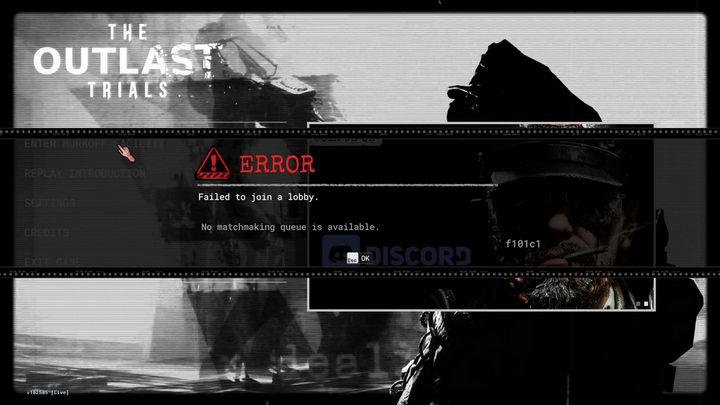 The Outlast Trials is the new game in the popular horror franchise. Murkoff Corporations kidnaps you and forces to undergo various Trials. If you survive long enough, you can return to the society. Will you manage to do it? The game features cooperation mode, which forces players to play online. Nevertheless, it can be problematic, as sometimes you may encounter connection issues such as Failed to join a lobby f101c1.
Failed to join a lobby f101c1 Explained
This message can appear when you want to enter the game. It is an indicator that you can't connect with the server and there is a connection issue. Sadly, there is not much you can do with it. You may only make sure that you have the Internet connection. Check all cables and a router. At the same time, it is worth checking if some other software does not interfere with The Outlast Trials – for example Antiviruses.
If everything works on your side, it can be the servers' fault. It may happen especially on the day of the premiere, as it always is the biggest test for every game. If this is the case, you have to be patient and wait for developers to fix the problem.
The Outlast Trials Walkthrough
We have prepared Outlast Trials Guide. You may find there a walkthrough and some additional useful information. At the time of the publication of this news, the guide is in progress. However, we will update it shortly.
Read also: