News
video games
06 July 2023, 14:23
PayDay 3 Will Offer 4 Difficulty Levels; Last One Will be Brutal
The developers of co-op shooter PayDay 3 have talked about the difficulty levels that will appear in the game.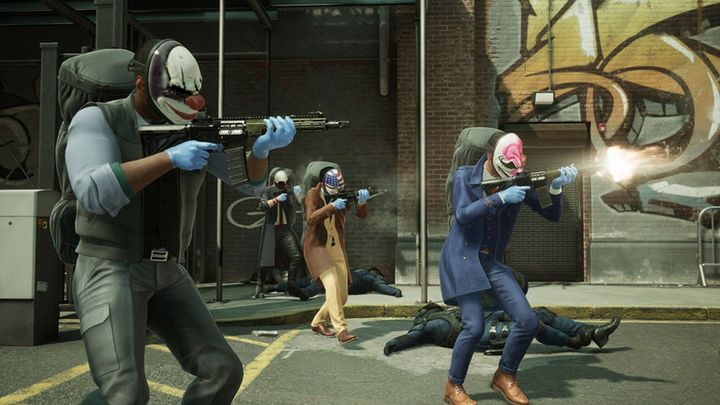 Overkill reveals fresh information on gameplay in the online shooter PayDay 3.
The game will offer four difficulty levels: Normal, Difficult, Very Difficult and Overkill.
The first of these, Normal, will be designed for beginners who are just learning to play PayDay 3.
The Difficult level is treated by the developers as the "default" - intended for those who have already mastered the basics.
Later, when we gain experience and discover the right equipment for us, we should switch to the Very Difficult level.
The highest difficulty level, Overkill, is even described as "brutal and unfair." It is supposed to be designed for veterans who want extreme challenges.
Interestingly, changing the difficulty level will not affect the amount of health of enemies and their types. Instead, their number, accuracy and the damage they inflict will be modified.
As the devs say, when designing the difficulty levels, their goal is cooperation.
"We want to encourage people to play with each other and avoid a situation where you have to play on an easier difficulty level and get bored, or be forced to play on a harder difficulty level and be overwhelmed."
Premiere of PayDay 3 is scheduled for September 21, this year. The game is being developed for PC, Xbox Series X, Xbox Series S and PlayStation 5, and the title will be available on Xbox Game Pass.