News
video games
06 June 2019, 01:05
author: Michael Kulakowski
Pokemon Shield and Pokemon Sword - Trailer and Release Date
Game Freak has announced Pokemon Shield and Pokemon Sword release date, and published a new gameplay trailer, showing elements never before seen in the series. Both games will be released exclusively on Nintendo Switch.
The Japanese studio Game Freak has shared new information about the next two installments of the Pokemon series, announced in February, this year. From trailer we learned that Pokemon Shield and Pokemon Sword will debut simultaneously on November 15, this year on Nintendo Switch. Both games that differ in content, such as the type of pokemons available, will traditionally be sold separately, but producers are also planning to release a collector's version.
The trailer also contains a lot of new information about gameplay in both games and its unique elements, which until now were not present in the series. During the adventure we will visit a new region called Galar, which is modeled on the United Kingdom and other European countries. After Pokemon Sun and Moon, the games return to the traditional game model, in which we visit a number of specialized training rooms. After defeating their champion, we get a special badge. However, the Galar fights take place in front of a cheering audience in the huge sports stadiums, which gives them a completely new character.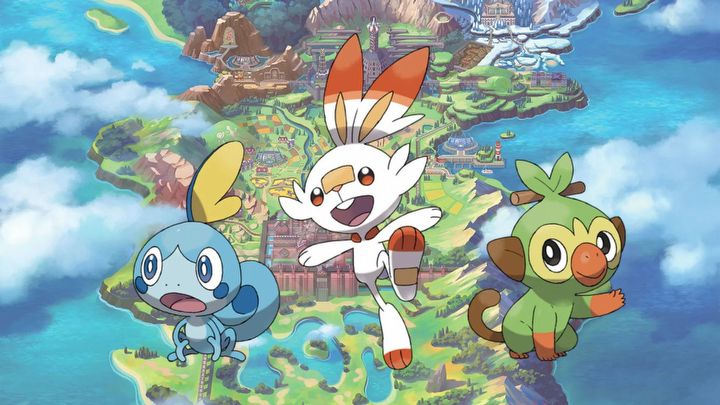 Both games will launch on November 15, this year.
As we know, Pokemon Shield and Pokemon Sword use a new 3D graphics engine designed for Nintendo Switch. In selected locations, such as cities, the camera will automatically track our hero, but in the so-called wild zone, i.e. a large, diverse and open board connecting the key locations of Galar, players will be able to operate it freely, as in classic TPP games. What's more, for the first time in the main installment of the series, wild creatures will be visible during the exploration. This brings to an end the era of random encounters with high grass pokemon, which have been the token of the series since its beginnings on the Game Boy console. Some pokemons still may hide from our sight or simply escape, so when trying to catch them we need to keep our eyes wide open. The type and number of pokemons appearing will depend on the dynamically changing weather and time of day.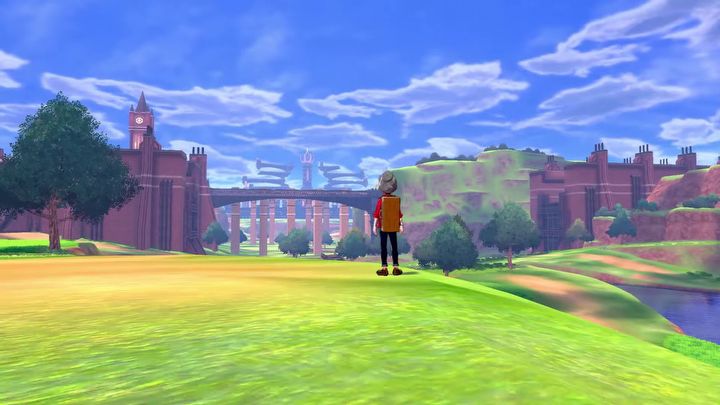 The new installments of the series will offer us large and open locations.
Another novelty will be the Dynamax system. This is a unique phenomenon that occurs only in Galar, allowing us to enlarge our pokemon to monstrous sizes for a short while. This option can only be used once during a duel. When Dynamax is used, the creature's stats grow significantly and its attacks take on a stronger form. This unusual power-up lasts up to three rounds. A previously absent and interesting element of multiplayer fun will be raids, i.e. extremely difficult battles against Pokemon in permanent state of Dynamax. A maximum of four players will take part in a joint duel with the opponent. After defeating the target, we will get a chance to catch it.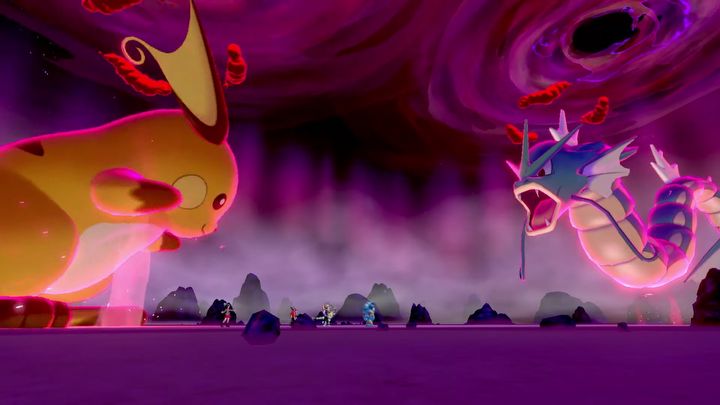 Duels of monstrous pokemon are another attraction of the new games.