News
video games
19 November 2023, 13:15
Rise of Kong Publisher Released Another Junk Game
GameMill Entertainment has outdone itself. The just-released The Walking Dead: Destinies is even worse than Skull Island: Rise of Kong.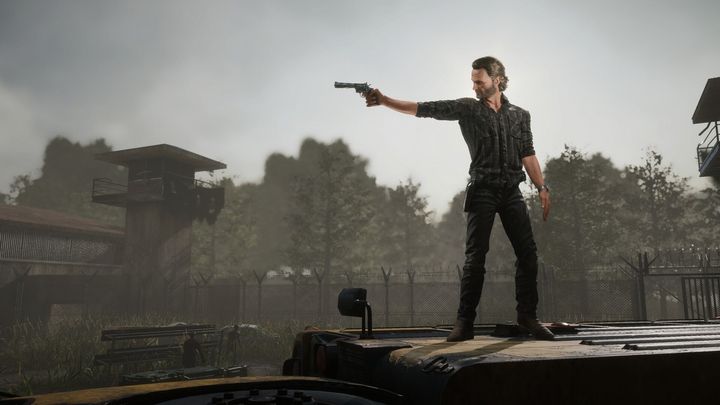 Source: GameMill Entertainment
i
Last month we all laughed at the nightmarish Skull Island: Rise of Kong, which turned out to be a complete disaster and seemed to be a solid candidate for the title of the worst game of 2023. However, GameMill Entertainment, publisher of the project, apparently decided that it can beat it, because - although it's hard to believe - the just released The Walking Dead: Destinies is even worse.
The game was released the day before yesterday on Xbox One, PlayStation 4, Nintendo Switch, Xbox Series S, Xbox Series X and PlayStation 5 consoles. The PC edition will be released on December 1.
Immediately after the release, the web was flooded with information about how bad the game was. It is full of bugs, to say the least. For example, on the PS5 a problem was detected that blocks the progress at some point, effectively making the game impossible to complete.
Players also make fun of comically bad dubbing and wooden gameplay.
Also tragic are the cutscenes. In one of them the creators apparently forgot that Hershel has no leg and gave him a standard walking animation. So the character walks as if nothing ever happened, leaning on a non-existent limb.
The game also "forgets" a lot of other things. Dead characters can appear in later cutscenes, and in some sequences one of them has an eye patch, only to lose it moments later.
The quality of the game, or rather its lack of quality, is well demonstrated on Metacritic, where the average user rating is just 2.0/10.
It is worth mentioning here the situation with the The Living Dead licenses, because there are two operating on the market. The first one covers comic books and is still controlled by the brand's creator, Robert Kirkman, who makes sure that games using it present an appropriate level (he intervened, for example, after the failed release of Overkill's The Walking Dead from 2018).
On the other hand, the license for the TV adaptation is held by the AMC station, which doesn't give a damn about quality and grants it to anyone willing to pay appropriately. The Walking Dead: Destinies uses, as you've probably guessed, the latter.
In the case of Skull Island: Rise of Kong the blame for the poor quality was placed on GameMill Entertainment, which gave the developers only a year to make the game. We suspect that the same was true of The Walking Dead: Destinies, because it's hard to imagine that the developer himself decided to release a game in such condition.