News
video games
11 September 2019, 23:05
Rune II Release Date; Main Storyline Planned to Last for 15 Hours
Human Head Studio has released a new trailer for Rune II. The video reveals the game's release date. According to the developers, the main storyline is to provide at least 15 hours of fun.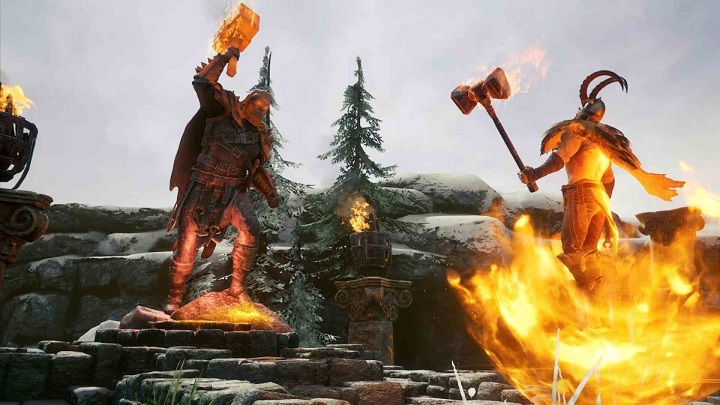 Rune II will debut in two months.
Rune II (formerly Rune Ragnarok) finally received a tangible and hopefully final release date. Human Head Studios team has released a trailer of the game revealing the date of its debut on November 12. The video also shows three gods, from which we will choose our patron in the battle against the Loki and the Ragnarok he has called. You can check the material below.
In the meantime, an article by The Escapist magazine was published, which had the opportunity to interview the devs. Thanks to this we have learned that we will need about 15 hours to complete the main storyline of Rune II. Those willing to explore the post-apocalyptic Midgard will also find a lot of side tasks and islands to explore (after the start of Ragnarok the world was flooded), and thus they will spend even more time in the game. Importantly, the available missions will depend in part on the guardian deity of our choice: Odin, Thor or Hel. Each one of them will provide us with different special abilities and bonuses. Guardian of the Underworld, Hel will give us better resistance to poisons, and Thor will increase our mastery of the hammer.
Human Head Studios also raised the issue of the controversial decision to temporarily abandon Steam in favor Epic Games Store. Chris Reinhart, project director, associated this with the Rune II beta-test conducted in the second half of 2018. The team received a lot of valuable feedback from the players, which meant that they needed a lot more time to refine the game, including changing a lot of key elements. This is where they started working with Epic Games, which proved to be beneficial for the development process. Thanks to this, the team managed not only to improve the second Rune, but also to add, among others, Deathmatch mode for 16 players, originally planned as a post-release DLC.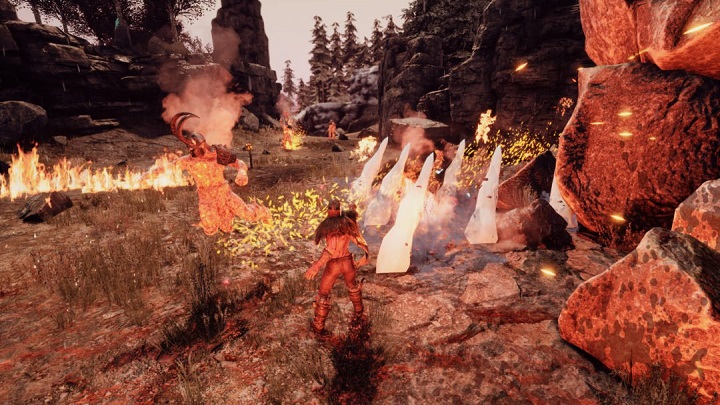 Creators are still defending the decision to move Rune II to Epic Games.
Speaking of post-release content, developers are preparing further attractions for gamers. Among them we will find new enemies, quests and other gods to whom we will be able to swear obedience. Moreover, we also know about enabling the creation of fan mods and subsequent multiplayer modes. For now, however, we need to see how Rune II's debut will look like after moving to Epic Game Store.