News
video games
29 May 2023, 16:54
author: Zuzanna Domeradzka
System Shock Remake is More of a Remaster - First Reviews Available
The release of the System Shock remake is just around the corner, and many fans have been waiting for this day for years. The first reviews of the game are hitting the web, and they do nit give a clear answer.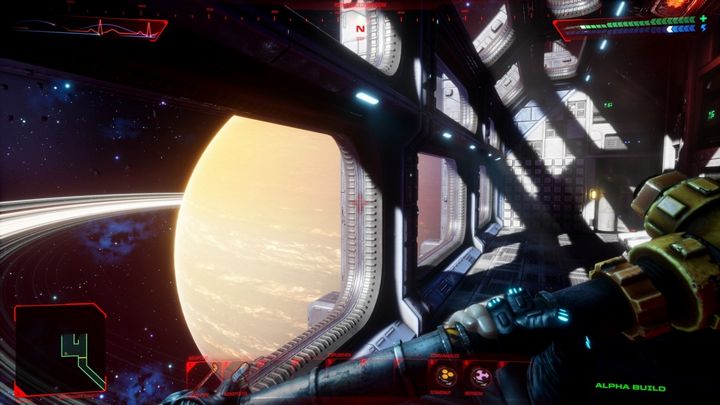 Tomorrow marks the debut of System Shock - remake of the iconic game from 1994, which is a combination of the FPS and RPG genres. Fans of the series have had to wait a very long time for this moment, originally the game was to be released in 2017. Later System Shock recorded several more delays, and in 2018 work on the game was halted for a while.
It is worth presenting a handful of information about the remake at the outset. The graphics have been refreshed, in addition, the controls and interface have been modernized, and new sounds and songs have been added. In addition, Nightdive has prepared new challenges and enemies for players. The iconic AI, Shodan, meanwhile, is once again voiced by Terri Brosius.
System Shock Remake - review. Shock therapy for casuals
Although the first reviews are just starting to come in, it is already clear that the remake of System Shock is not a perfect game. The title is collecting mixed notes from critics - a selection is presented below.
System Shock - selected ratings
GRYOnline.pl - 8/10
Shacknews - 80/100
PC Gamer - 80/100
CGMagazine - 70/100
Slant Magazine - 60/100
GamesRadar - 3/5
The game is praised for its fidelity to the original, particularly in terms of puzzles. However, critics point out that the remake does not explicitly explain what to do in a given situation. This failure to lead player by the hand, therefore, may scare off many players who have not dealt with System Shock from 1994. As for the combat mechanics, these are often criticized by journalists, who describe them as "bland."
Reviews repeat the statement that System Shock is more of a remaster than a remake. Indeed, the archaic mechanics have not been changed, and this may prove to be a drawback for many.
"So the gaming dinosaurs are in for quite an enjoyable re-play, in a production that stands, so to speak, on the borderline between remake and remaster. And what can freshmen expect when trying to tackle Shodan for the first time and discover the secrets of the Citadel Station? Total hardcore and a test of orientation at the highest level!," wrote GRYOnline.pl, 8/10.
"In the end, the game has many pros as well as cons. I liked some of the exploration and investigation elements [...], but I feel an internal conflict by the fact that almost everything that fails is taken from the original, [the remake - ed. note] copies these things exactly and does not present them in a modern light," wrote GamesRadar , 3/5.
"System Shock is a modernized classic with outdated elements [...], but is nevertheless something enjoyable for fans of immersive sim games," concludes CGMagazine, 70/100.
Mixed reviews mean that at this point System Shock has an average rating of 73/100 (based on 31 texts about the PC version) on Metacritic.
System Shock will debut on May 30 on PCs. It will also be released on PS4, PS5, Xbox One and Xbox Series X/S consoles at a later date.