News
video games
08 July 2022, 14:34
author: Miriam Moszczynska
The Sims 5 Will Never Be Developed? Experts and Gamers Fear So
Fans of The Sims series are speculating about the new installment of the series. The discussion was fueled by the statement of a YouTuber, who said that the game may never be developed at all.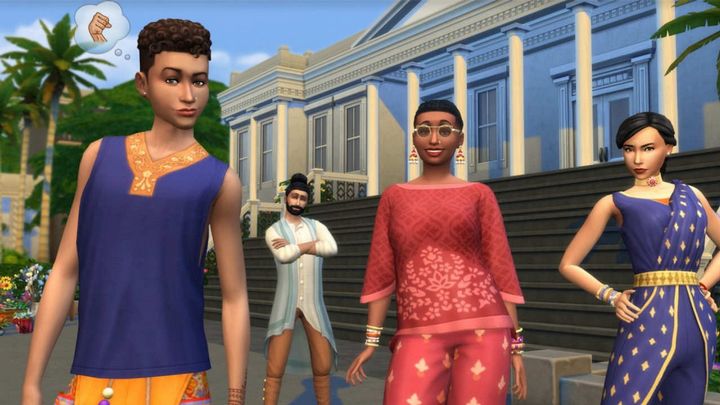 The topic of The Sims 5 appears from time to time among the "simulator's" community. The discussion was fueled by a statement from YouTuber LGR, a recognizable figure in the world of retrogaming and the The Sims series. According to him, the fifth installment of the series may not get developed at all.
LGR on the new Sims
The Sims 5 is a big mystery. New light was shed on the matter by LGR, saying that according to him, Electronic Arts will re-launch The Sims 4 and instead of calling the game a fifth installment, it will opt for a "Sims"-style title.
LGR said that this way EA would not have to spend more money and create the game from scratch, and would still provide a basis for new content. It must be admitted that while these are only suspicions, they sound quite plausible.
Nonetheless, gamers would prefer that this would never happen.
More Sims, more add-ons, more money
The community is concerned that if The Sims 5 would actually come out, we would again get a bare game that would not offer anything interesting without the add-ons.
I will keep saying I do not want The Sims 5 to happen, I can't imagine anyone is genuinely excited to go back to a barebones base game and then wait 5-7 years to again have the basics of a life simulator (weather, pets, family gameplay, school apparently...)" wrote stacciatello.
Many people are agreeing with LGR. They believe that The Sims 4 might as well share the fate of Skyrim, receiving countless re-releases.
The Sims 5: Online?
Speaking of the fate of the next game, we can not forget about the rumors, suggesting that The Sims 5 could introduce multiplayer mode. Gamers are not convinced to this idea. The first reason is that some of them are conducting extreme experiments in The Sims that are better kept to themselves.
The second is that making The Sims 5 focusing on multiplayer could put modders off the game for good. EA would make the game's content dependent only on DLC, which would work perfectly as another source of revenue.
Nevertheless, it's still only speculation. Currently there are no concrete news regarding The Sims 5, or whatever else the production would be called.