News
video games
02 November 2023, 02:02
Croteam's The Talos Principle 2 Launches Today
In a few hours The Talos Principle 2 will make its debut. The new game by Croteam is sure to please fans of the previous part. It should also attract all fans of puzzles and mysteries.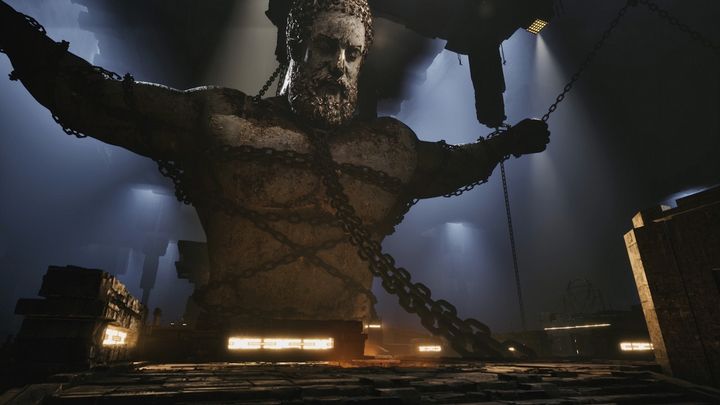 This afternoon will mark the release of The Talos Principle 2, the sequel to the great gaming experience from 2014. The game by Croteam promises to be an extraordinary adventure for all those who love puzzles and are not afraid of philosophical issues.
Today marks the release of The Talos Principle 2
Fans had to wait nine long years for the sequel to the superbly rated game. Let us point out that the previous installment -. The Talos Principle - accumulated nearly 28,000 reviews on Steam, of which as many as 95% are positive. On Metacritic the title has an average rating of 85/100.
Such high ratings make for a really high bar to clear for the sequel. We will soon find out if the developers have maintained the level of its predecessor and guaranteed the players equally good fun. For the time being, however, we can't find any critic reviews online - both Metacritic, as well as Opencritic are glowing with emptiness.
However, we know, how much those interested in the game will have to spend to buy the game. Croteam's new title will be available on PC and consoles for $29.99, with pre-release 10% discounts on most platforms:
If you do not want to buy the proverbial cat in the bag, then on Steam you can play the demo version, which until recently was available unofficially.
The Talos Principle 2 will be available on PC, Xbox One, Xbox Series X/S, PlayStation 4 and PlayStation 5.
The Talos Principle 2 - minimum requirements for PC
Operating system: Windows 10 64-bit
Processor: AMD Ryzen 5, Intel Core i3/i5 - quad-core 2.5 GHz.
RAM: 8
Graphics card: AMD Radeon RX 470 / Nvidia GeForce GTX 970
DirectX: 12
Disk space: 100 GB
The Talos Principle 2 - recommended requirements for PC
Operating system: Windows 10 64-bit
Processor: AMD Ryzen 7, Intel Core i5/i7 - hexa-core or octa-core 3.0 GHz.
RAM: 16
Graphics card: AMD Radeon RX 6800 / Nvidia GeForce RTX 3070
DirectX: 12
Disk space: 100 GB