News
video games
25 May 2023, 12:41
Towers of Aghasba is a Next-gen Open-world Builder
During the PlayStation Showcase, Dreamlit presented Towers of Aghasba. This open-world game with emphasis on building looks intriguing.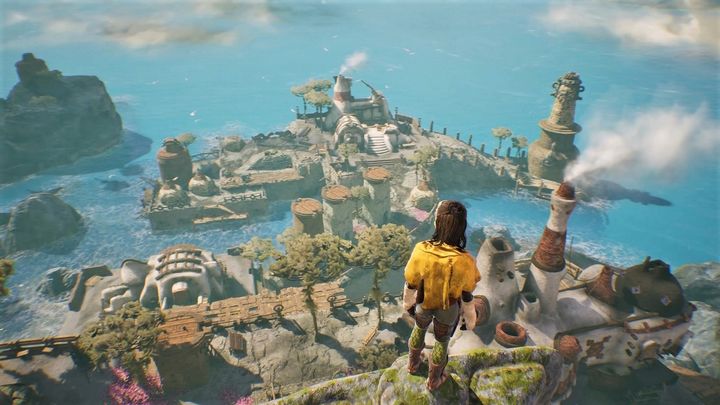 Yesterday's PlayStation Showcase brought many interesting announcements. One of them is Towers of Aghasba from Dreamlit. The announcement was accompanied by a trailer that shows off the game's capabilities - from building to free exploration of an open world (in the form of hiking, riding wild creatures, paragliding or swimming). See for yourself:
In the game we will play the role of a young builder returning to his native land of Aghasba. We will try to help the tribe rebuild its lost civilization. However, in order not to anger the ancient gods, we will be forced to strike the right balance between development and maintenance of the island's ecosystem.
Designer Saiprapanch Adloor argues, via the PlayStation blog, that thanks to its mysterious, vast world, the game will offer a "surreal atmosphere" and a "fresh take on the builder genre."
Admittedly Towers of Aghasba will not debut on PlayStation 5 until the summer of 2024 (most likely, the game will also appear on PC), but the developers are expected to share more information about their title in the coming months.