News
video games
11 August 2023, 13:17
author: Christian Pieniazek
Tracks in Forza Motorsport; See What Challenges Await Racing Fans
Four new videos from Forza Motorsport have seen the light of day. This time Turn 10 Studios focuses on showing players some of the tracks on which they will race.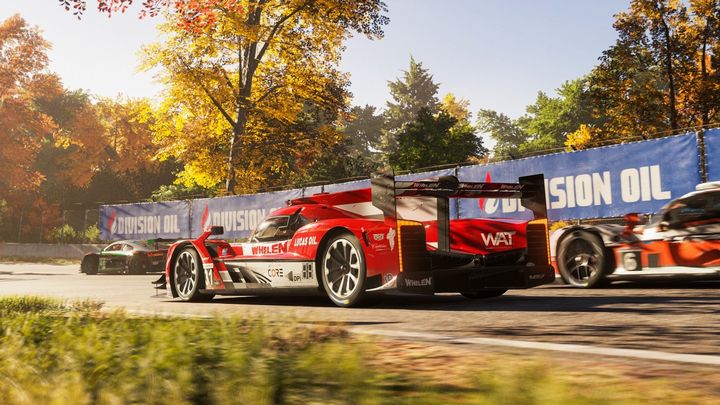 Two months before the release of Forza Motorsport Turn 10 Studios team began to pay more and more attention to the tracks, on which we will fight for victory. The result is video footage of four locations from different parts of the world. We should see more soon.
We are talking about the following tracks:
Eaglerock Speedway (United States, fictional track);
Road America (United States, Plymouth);
Kyalami Grand Prix Circuit (South Africa);
Silverstone (United Kingdom, described by the developers as the "home of British motorsport").
The tracks in their full glory can be examined on the following trailers:
Forza Motorsport is heading to PC and Xbox Series X/S. The title will debut on October 10. The item will also be available through Xbox Game Pass.
The work of Turn 10 Studios will offer a wide range of tracks, among which we'll find locations well known to fans of the series, such as Maple Valley, Circuit de Spa-Francorchamps and Laguna Seca Raceway, as well as brand new ones, such as South Africa's Kyalami Grand Prix Circuit or Japan's Circuit Hakone.
The game will put at our disposal not only supercars, but also sports cars more commonly found on the road, as well as automotive icons. Individual vehicles will be customizable, both visually and mechanically.
Wanting to make the races as realistic as possible, the developers created track designs and car models from scratch. In addition the game will feature changing times of day and weather conditions, and its physics will take into account such aspects as the temperature of the road surface, precipitation, the type of rubber in the tires or their wear level. Fuel consumption will also have to be managed in the course of the game, and the damage that cars undergo during races will also play an important role.
Much attention has also been paid to graphics, which will make use of a number of modern technologies, led by ray tracing support.