News
video games
09 January 2023, 11:01
Hogwarts Legacy Conquers Steam Month Before Release
Hogwarts Legacy is selling like hotcakes, even though the game's release is a month away. Unfortunately, some gamers disapprove of this in a rather nasty way, maliciously attributing transphobia to preorderers.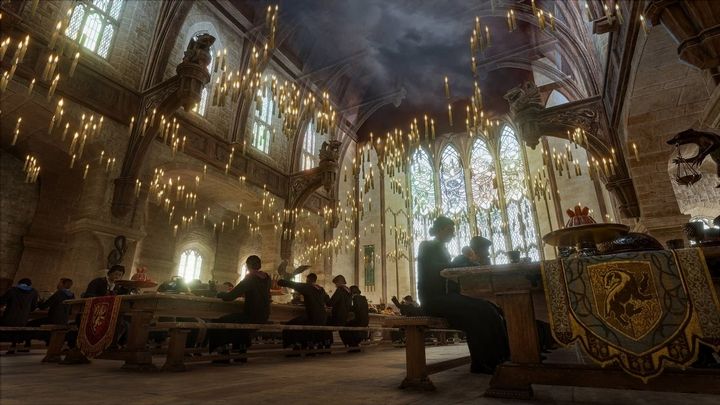 A month is left until the release Hogwarts Legacy, but already - thanks to preorders - the title occupies top spots among best-selling games on Steam. This success, however, is accompanied by online turmoil. J.K. Rowling's controversial words from two years ago still spark a lot of excitement.
Hogwarts Legacy at the top of bestseller list
Currently, the title ranks among the top best-selling games on Steam. The top five in the category of paid titles is made up of hits alone, and regularly besting CoD: Modern Warfare II, FIFa 23, Civilization 6 and Dead by Daylight, shows the strength of the Harry Potter fan community. It is worth noting that the situation is very dynamic - Hogwarts Legacy has already topped the list several times (including global list at the time of writing), occupying positions 2 and 3 in the meantime.
The game will be released next month, so why such high sales now? The answer is preorders. Currently, the game can be pre-purchased on Steam and Epic Games Store in two versions: basic or Deluxe. Both editions include a copy of the game, but in the first case, we will be able to play starting February 10, and in the second - three days earlier, on February 7. Apparently, gamers trust Avalanche Software, hoping for excellent entertainment, and many of them intend to start playing earlier.
Hogwarts Legacy will be released next month on PC, PS5 and XSX/S. The version for 8th-gen consoles has been delayed to April 4 (which resulted in cancelation of some preorders, specifically those placed earlier for the Deluxe edition), and Nintendo Switch users will play even later - on July 25, this year.
Controversy
Do you remember the affair surrounding the words of J.K. Rowling from two years ago, when the author of the Harry Potter books spoke out on transgender people? The short statement by the author on Twitter turned into a two-year-long discussion regarding the equality of transgender people in society.
Rowling's worldview has also had an impact on the Harry Potter universe, including the reception of Hogwarts Legacy. Many posts and discussions on Reddit that begin in a cultured manner over time are blocked by the administration. The reason for this is the proliferation of unfavorable comments, in which users call people who pre-order the game transphobes - in the same way that some people refer to J.K. Rowling. The website is currently filtering the threads to make sure there are no violations of the terms of service.