News
video games
21 April 2023, 12:44
author: Zuzanna Domeradzka
Photorealistic Unrecord a Hoax? New Video Aims to Dispel Doubts
After yesterday's presentation of the photorealistic trailer for Unrecord, a considerable number of players perceived the game as a hoax. The developers are trying to convince that their work is real with a new video.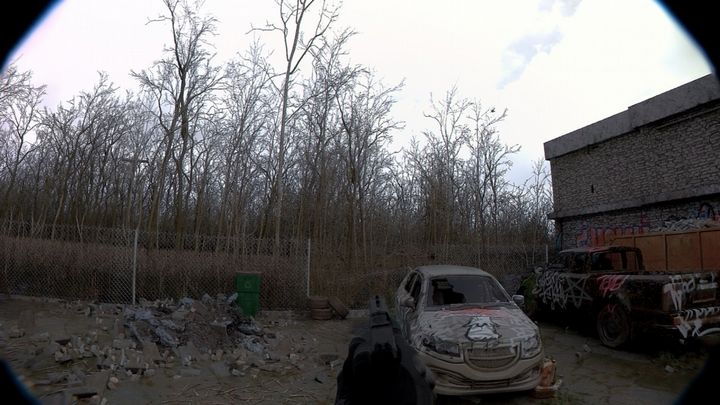 Yesterday we saw the first trailer for the FPS Unrecord. Extremely realistic graphics of the game made hundreds of thousands of players curious - the video published on YouTube has more than 360 thousand views. Apparently, many people had doubts about the authenticity of the presented gameplay and visuals, as the developers of Unrecord have decided to publish an announcement, in which they explain that the shots from the trailer are not a hoax.
Independent French studio DRAMA stresses that the footage shows the actual game, and in order to create it, they launched and recorded Unrecord, playing with a keyboard and mouse.
"Considering the high production costs of a video game and our global reputation at stake, if Unrecord were a scam, it would be a blockbuster scam. Therefore, it is logically not one. We do not use any real videos or external rendering to Unreal Engine for the creation of Unrecord."
Not to be outdone, one of the developers posted a Tweet with a short video presenting the creation of Unrecord. He sarcastically apologized for its publication to people who thought the project was a hoax or simply a video, not a game. You can watch the footage below.
In a statement, the developers also answered some other questions that may have bothered the players. They clarified, among other things, the issue of Unrecord's optimization - after all, after watching the trailer it may seem that the game will have horrendous system requirements. However, as it turns out, owners of less powerful devices are also expected to experience this photorealism. Although "it's possible that older computers will have problems with a fully next-gen experience in Unrecord".
What that fully means, the developers themselves probably don't know. As the game is far from complete, at this point they cannot assure that it will be well optimized. There is not even an approximate release date yet, which is also reminded by the developers in the announcement.
So far the project is a great unknown, but nevertheless raises hopes. We know that the title will debut on PC, but a console release is not out of the question. The developers said today that they would have no problem porting the game, although they are undecided on which specific platforms it would eventually launch. They also stress that it is not (and probably will not be) a VR game.