News
video games
27 March 2023, 14:05
End of 1$ Game Pass Awakens Rumors of Ubisoft Plus for Xbox
Quite credible rumors have surfaced online, according to which Ubisoft's subscription will be made available on Xbox consoles as early as next month.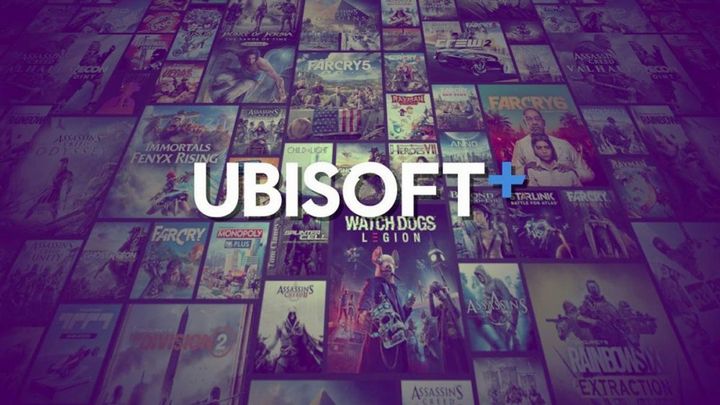 There are growing indications that Xbox console users will soon be able to take advantage of Ubisoft+, a Game Pass-style subscription service that provides access to all of the publisher's games.
The source of the new reports is a highly reputable leaker ScriptLeaksR6. It was he who recently was the first to report on the imminent start of preorders for Avatar: Frontiers of Pandora.
According to him, Ubisoft+ will be made available on Xbox consoles in mid-April, this year.
Some gamers are hoping that the subscription will become part of Game Pass (such rumors have already appeared last year), but this does not seem likely. On PlayStation consoles, the publisher offers the most expensive version of PS Plus the so-called Ubisoft Classics, a shafted version of this subscription, where selected and mainly older game are available.
So the addition of Ubisoft Classics to Game Pass seems likely, but it is more likely to end there, and you will have to pay extra for the full version, which includes the publisher's latest games and DLCs.
Some believe that the addition of Ubisoft Classics to Game Pass has become more likely after Microsoft recently dropped a promotion in which the the first month of GP cost only $1.

Source: Twitter.
It's worth quoting here what games are currently available in Ubisoft Classics on PlayStation consoles, as this gives a good idea of what Xbox users can expect.
Assassin's Creed Valhalla
For Honor
The Crew 2
Child of Light
Eagle Flight
Far Cry 3: Blood Dragon
Far Cry 3 Remaster
Far Cry 4
Legendary Fishing
Risk: Urban Assault
South Park: The Fractured but Whole
South Park: The Stick of Truth
Space Junkies
Star Trek: Bridge Crew
Starlink: Battle for Atlas
STEEP
The Crew
The Division
Trackmania Turbo
Transference
Trials Fusion
Trials of the Blood Dragon Game
Trials Rising
Valiant Hearts: The Great War
Watch Dogs
Werewolves Within
ZOMBI
As you can see, the selection of titles is quite modest. In contrast, the full Ubisoft+ provides access to the publisher's entire library of games, including the latest releases with all DLCs.