News
video games
12 November 2020, 13:31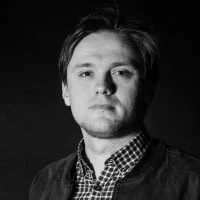 author: Matthias Pawlikowski
Xbox Series X without 21:9 ultrawide support
We've had a chance to test Microsoft's new Xbox Series X paired with an ultrawide, 21:9 monitor. Unfortunately, the result, though predictable, is far from satisfying.
Ultrawide monitors are mostly a PC niche, which has been steadily gaining ground, though. 2020 has been rife with speculations concerning ultrawide support in next-gens consoles, Xbox Series X and PS5. What's the moral of this story?
Next-gen consoles, Xbox Series X and PS5, bring many technologies that we've been anxious to get in home gaming systems for years, such as superfast SSDs, which completely change the way games respond and manage loading times. There are some technologies, however, which still haven't broken through to the mainstream, despite being quite spectacular. Included in this group of sad technologies are ultrawide monitors, either using the high-end resolution 3400x1440, or the lower-end counterpart of 2560x1080.
So, has Microsoft remembered about the people who are playing on this kind of monitors, rather than on TVs?
Does Xbox Series X support ultrawide 21:9?
Ultrawide Samsung C34J791 with Xbox Series X.
Short answer is: no. Xbox Series X doesn't support ultrawide monitors, nor the 21:9 aspect ratio. We've tested the new Xbox on an ultrawide display, Samsung C34J791 (34 inches, 3440x1440), and unfortunately, the image is displayed in the regular 16:9, with black bars on both sides of the screen. This applies both to games and the console's user interface. Interestingly, Xbox Series X does support 1440p resolutions (and both Full HD and 4K), but the highest aspect ratio is 16:9.
Why Xbox Series X doesn't support ultrawide 21:9?
The answer is simple: Xbox Series X, as a next-gen console, was first and foremost developed with 4K TVs in mind. Almost all 4K TVs, in turn, are using 16:9 aspect ratio, and additional optimization of graphics in ultrawide 21:9 apparently was too much of a hustle for Microsoft's engineers. Both Sony and Microsoft are focused entirely on 4K and HDR.
The interface of Xbox Series X on an ultrawide, 21:9 display.
Can you get rid of the black bars in ultrawide resolution on Xbox Series X?
Unfortunately, no. The console is a much more sterile software environment than a PC. So, while it is possible to force PC games to display games in 21:9, even though, they aren't designed for that, it's not possible to do it on consoles.
There are, of course, but two critical questions: will PS5 support ultrawide, 21:9 monitors, and will Sony and Microsoft plan to update their consoles' firmware in time, in order to introduce these capabilities. The answer to the first question seems simple, as it's unlikely that PS5 will support ultrawide monitors. The second question, remains an open one. Certainly, a growing base of users of 21:9 monitors will influence such a potential decision.
Rumors of ultrawide resolution support on next-gen consoles appeared throughout 2020. The manufacturer of electronic hardware, Philips, provoked particularly strong hopes, announcing their next-gen-ready ultrawide display. Turns out it was just empty marketing talk.