Essays
05 September 2022, 21:24
8 Visual Novel Games With the Best Story
Most gamers rely on dynamic, impactful gameplay, and yet the popularity of visual novels still persists. What is it that these "reading games" have in them?
Visual novels are not the graphic novels in the comic book sense. Quite simply, these games offer interactive, text-based adventures illustrated with high-quality artwork. However, we are increasingly often dealing with a varied visual novel format – we will find a selection of dialogue options, simple point-and-click sequences or even a variety of mini-games. Regardless of the number of visual bells and whistles to make the game more pleasant and clicking less tedious, the main assumption of the visual novel is to tell a story.
When we think about games with an emphasis on the story, probably series like The Last of Us , The Witcher 3: Wild Hunt , BioShock or the Life Is Strange come to mind. So, imagine emphasis on the storyline straight from these titles, and multiply them two or even three times – this should give you an idea of what visual novel games are all about. While the amount of text, often without additional, spoken dialogues, can actually be considered overwhelming, the genre turns out to be so diverse that literally everyone should find something for themselves. This is the closest playing a game comes to reading a book, and if it seems a little overwhelming, don't panic – when we get really involved in these fantastic stories, we absolutely don't feel boredom. So in order to allow everyone to easily find a visual novel that suits their tastes, we looked through the more popular titles that we know and can recommend, and then we considered who should enjoy them and whether they would actually be able to mesmerize even as the first visual novel you play.
999: Nine Hours, Nine Persons, Nine Doors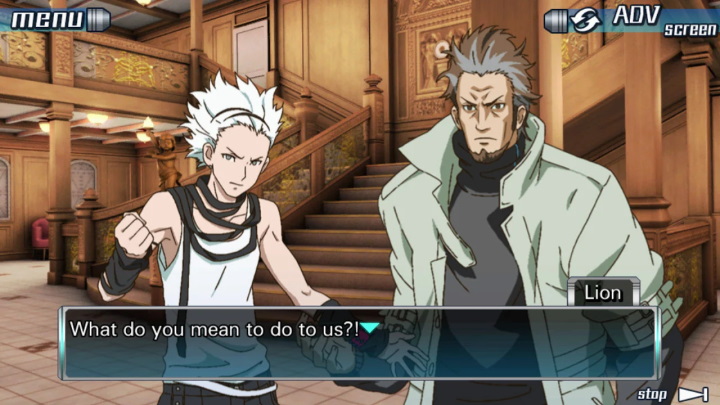 For whom: fans of puzzles
Year of release: 2009
Publisher: Aksys Games / Spike Chunsoft
Platforms: NDS (original version) / PC, PS4, PSV, XOne (2017 remaster released as part of Zero Escape: The Nonary Games package)
This rather older title combines visual novel and a huge number of puzzles. We're faced with a challenge – according to the title, nine people are expected to open nine doors in nine hours. If this sounds absurd to your ears, then you're not the only one; the heroes themselves are... puzzeld by all this. At first glance, a randomly selected group of people is locked in a building, and they face a seemingly simple task of getting out. Getting out involves moving from room to room, and each of them is filled to the brim with puzzles. Subsequent levels resemble escape rooms, so fans of this type of activity will surely appreciate 999.
Nine Hours, Nine Persons, Nine Doors is a typical visual novel with an emphasis on dialogues. However, these offer many choices, and our decisions affect the gameplay. Fortunately, the way the game is constructed still allows us to learn alternative resolutions, because after reaching the first ending, it allows to freely move between scenes and alternative paths. Enclosed, puzzle-solving sections are based on simple point-and-click mechanics and focus on a variety solutions and ability to think creatively, rather than on the number of mechanics. 999 was so well-received that it received two sequels, and all three games shared the title of Zero Escape.