Essays
06 March 2020, 14:43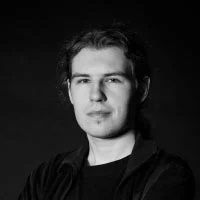 author: Christopher Mysiak
An scholar, librarian, wannabe witcher, and a gentleman. Cars, guns and swords are his things, as are deep stories about serious stuff.
Aliens, Metallica and Gabe Newell – 7 Things You Didn't Know about Doom
You may be asking yourself the question: what kind of secrets could Doom hide after 30 years? It's a primitive game – a gun in the middle of the screen, a horde of demons to slaughter to heavy music. What could I even miss?
Doom could have been an adaptation of Alien
Where the developer can't (or doesn't want to), the modders are happy to go about it themselves. In the screenshot – the Aliens TC mod.
Although efforts in this direction have been undertaken for almost forty years (!), the Alien universe didn't get too many quality video games. Perhaps the situation today would look different if at the turn of the 80s, id Software successfully concluded negotiations with 20th Century Fox.
When the works on the game the would eventually become Doom were just beginning, the idea was to base it on the popular movie franchise, and the holders of the rights to it were in favor. Why didn't it happen? For the same reasons why great artists stay away from adapting popular brands owned by megacorporations. Simply put: id Software preferred to maintain creative freedom. And they used this freedom to create a game about the fearless slayer butchering demons on Mars motherf*! (It was supposed to be a mix of Alien with Evil Dead, partly inspired by an RPG session the developers had in spare time).
It's worth adding that id Software's work was supposed to be based on the second part of Alien, the one where marines with ARs fought hordes of aliens, rather than the first one, where a small pack of civilians tried to escape a single monster.