Essays
06 March 2020, 14:43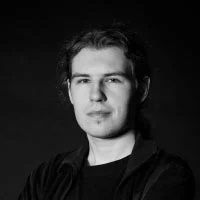 author: Christopher Mysiak
An scholar, librarian, wannabe witcher, and a gentleman. Cars, guns and swords are his things, as are deep stories about serious stuff.
Aliens, Metallica and Gabe Newell – 7 Things You Didn't Know about Doom
You may be asking yourself the question: what kind of secrets could Doom hide after 30 years? It's a primitive game – a gun in the middle of the screen, a horde of demons to slaughter to heavy music. What could I even miss?
Soundtrack inspirations
I don't think I'm exaggerating when I say that Doom is only half Doom without its distinctive, heavy music. This was the case at the dawn of this series, and so it is today. I will use a YouTube comment posted under a Doom Eternal video to illustrate: "Woah, I can't believe a free game comes with Mick Gordon's album!"
Not surprisingly, the soundtrack to the original game is now considered classic; the composer, Robert Prince, drew inspirations from the achievements of the greatest legends of rock and metal. For obvious reasons, id Software did not go into a detailed discussion of these inspirations, but musically eloquent fans pointed out numerous similarities between the music of Doom and the cult works of various music bands.
As it turned out, Bobby Prince heavily relied on songs from bands like Metallica, AC/DC, Alice in Chains, Judas Priest, or Slayer. In any case, check the video above. In short, id Software... learned from the best.
PROPER VOICE ACTING
Another tidbit about Doom's sound design. It's about an actor who... voiced Doomguy. But... voiced how, exactly? Well... do you suppose the groans came from thin air? I beg your pardon! They were recorded by a pro! Mike Dopud, who had played a few minor roles in series such as Arrow and Dark Matter. Id Software assigned him the important task of recording the hero's convincing reactions to taking damage. The gig of your life, no doubt.