Essays
06 March 2020, 14:43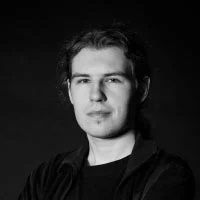 author: Christopher Mysiak
An scholar, librarian, wannabe witcher, and a gentleman. Cars, guns and swords are his things, as are deep stories about serious stuff.
Aliens, Metallica and Gabe Newell – 7 Things You Didn't Know about Doom
You may be asking yourself the question: what kind of secrets could Doom hide after 30 years? It's a primitive game – a gun in the middle of the screen, a horde of demons to slaughter to heavy music. What could I even miss?
Doom was launched on...
To finish off, I will give you an absolute classic when it comes to Doom's little curiosities. You might have heard people bragging about launching the original shooter from id Software on hardware that... well, wasn't designed for playing video games. And no matter how exploited this subject may be, I will not pass the opportunity to name at least some of the most bizarre "ports" of Doom:
NASA website – Brazilian hackers taught the Agency a lesson in cyber security by hacking their website and running Doom on it; it worked for three hours;
A... key – the high-end Optimus Maximus keyboard cost $1,600 when it was launched in 2008 and has a built-in OLED screen with a resolution of 48x48 pixels in each key... So why not run Doom on all these screens at once?
Oscilloscope – students from Southampton have already expanded the already extensive list of applications of this scientific equipment;
McDonald's cash register – it's a pity this was done in the comfort of home (on a decommissioned device), and not in an actual restaurant;
An ATM – Doom was launched at by hackers from Australia in similarly unlikely circumstances;
Microwave oven – but not just any oven, a modern device from the company Markov Corp. equipped with a computer with artificial intelligence and a large screen... that is, exactly the things you need to play Doom;
Porsche 911's infotainment system – ok, this was most likely a hoax, but it was a beautiful lie: moving the character with the steering wheel and acceleration/brake pedal, changing weapons with the gearbox, and shooting by pressing the horn.
The text was created in collaboration with Bethesda Softworks.
Christopher Mysiak | Gamepressure.com