Essays
17 May 2022, 15:09
10 Bad Entries in Awesome Series
There are so many sequels nowadays that it's hard for each of them to be great. Sometimes one weak production can seriously damage the hard-earned image of a cult IP. Here's a list of bad games from excellent series.
Medal of Honor: Warfighter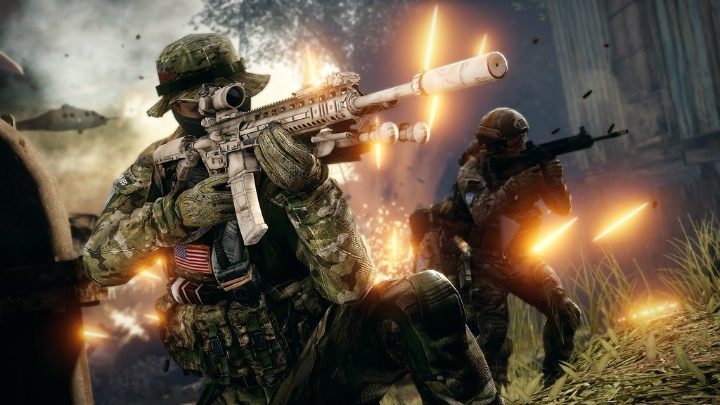 Year: 2012
Developer: Electronic Arts
Genre: shooter
Average rating on Metacritic: 55/100
What's Medal of Honor: Warfighter about?
Delta Force and Navy Seals commandos, introduced in the previous edition of Medal of Honor, were once again going to fight global terrorism, this time in various locations around the world. By cooperating with other special forces, they are trying to stop illegal trade in explosives, recover kidnapped hostages, and eliminate the threats of further bomb attacks. In the background, there are even real events from recent history, referring to the hijacking of the Maersk Alabama ship, or terrorist acts in the Madrid subway.
What didn't click?
After the developers successfully exhausted players with the subject of World War II, the Medal of Honor series, sparkling in this field, began to look for a new identity. Unfortunately, Call of Duty had already taken this step, gaining the upper hand with the release of the sensational Modern Warfare. MoH, also betting on modern warfare, was doomed to fail right from the onset. The first edition of Medal of Honor, telling about the war in Afghanistan, was considered less compelling than CoD, although the creators could still boast of recreating authentic events and bringing a really large dose of realism and historical facts into a simple action game.
In the Warfighter sequel, the Danger Close studio seemed too focused on Call of Duty gimmickry, and too little concerned with realism and seriousness that could make their game stand out. The game tossed us across various locations straight from a Michael Bay's movie – a sandy beachhead landing, a hurricane in the Philippines, a ship deck, a cargo port... As a result, hardly anyone understood anything about the story, which was difficult to follow and wrap your head around. There was no tension, and no feeling of having influence over anything. The game suffered from various technical ills, and after previous controversies with the Taliban faction in multiplayer, EA decided to make "blue-on-blue" online games, which further suffocated the remains of any atmosphere the game could have. With the triumph of both Battlefield 3 and the Modern Warfare series, Medal of Honor has become redundant, finding no new identity among modern-warfare games.