Essays
12 September 2023, 14:13
author: Przemyslaw Zamecki
Best Games for Switch - 18 Great Titles for Nintendo's Console
Mario, Zelda, Animal Crossing – Nintendo's newest console has lived to see many phenomenal games. In this article, we will present the best titles available for Switch in 2022.
Mario Kart 8 Deluxe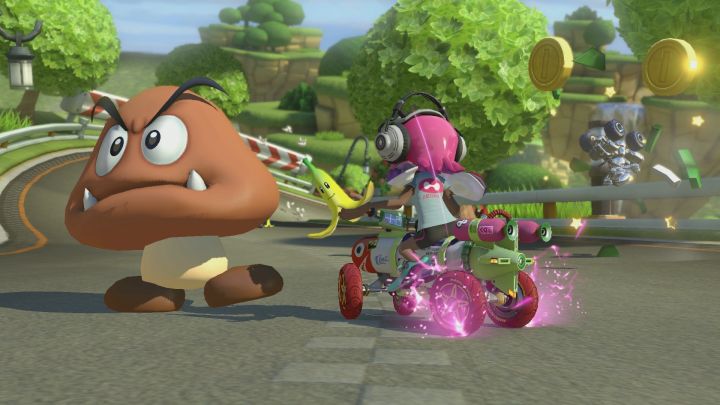 An improved edition of the kart racer has been released on the Nintendo Switch and it's definitely worth buying if you missed out on the Nintendo Wii U version. Otherwise, there's no convincing reason to double dip.
Genre: kart racing
Play if: you enjoy arcade racing and appreciate its style of driving
Don't play, because: this game is childish at first glance...
Similar games: Sonic & Sega All Star Racing, F1 Race Stars, LittleBigPlanet Karting
MARIO KART 8 DELUXE
Developer: Nintendo
Release date: April 28, 2017
Kart racing went out of fashion years ago and is now, at best, just one element of much more elaborate titles. But not in the case of Nintendo, which often, in contrast to the prevailing trends, boldly pushes its own ideas. Usually with considerable success. The Mario Kart series, for years one of the big N's flagship titles, is no different.
Mario Kart 8 won the hearts of Wii U owners, and Switch users were also sold after the game released with all the DLCs incorporated into the basic version of the game. The Deluxe edition includes all the paid add-ons that were previously released for the previous generation console, adding many more hours of entertainment. It's especially easy to sink hours into one of the best online modes in the arcade genre.
However, Nintendo's kart racers were never just simple games in which all you had to do was master the pad and the basics of virtual track physics. It fits the mold of titles which are "easy to play, hard to master", that is, the game is great for both casuals as well as serious players who aim at getting the best times that are beyond the reach of Sunday drivers.