Essays
12 September 2023, 14:13
author: Przemyslaw Zamecki
Best Games for Switch - 18 Great Titles for Nintendo's Console
Mario, Zelda, Animal Crossing – Nintendo's newest console has lived to see many phenomenal games. In this article, we will present the best titles available for Switch in 2022.
Xenoblade Chronicles 3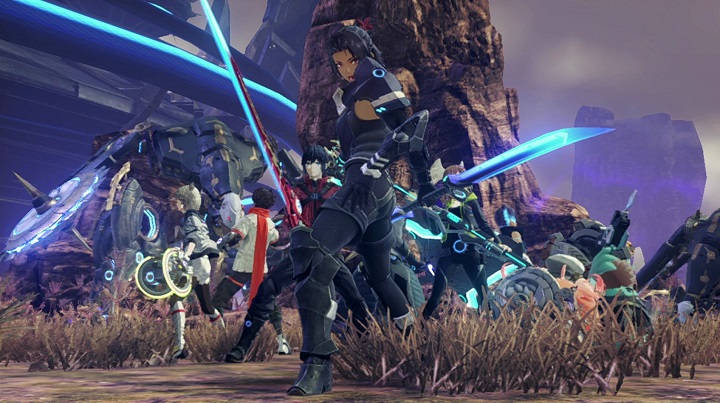 The land we travel on combines elements of fantasy and science fiction.
Genre: Japanese RPG with a huge open world
Play if: you are not deterred by the design and you like elaborate storylines
Don't play, because: you like razor-sharp graphics in very high resolution and you don't have several dozen hours to spare
Similar games: Xenogears, Xenosaga, Xenoblade Chronicles, Xenoblade Chronicles X, Xenoblade Chronicles 2
XENOBLADE CHRONICLES 3
Developer: Monolith Soft
Release date: July 29, 2022
In the previous version of the list, the second installment of Xenoblade Chronicles was at this place. As the third is just as successful and, in the opinion of some, even better than the second, a swap seemed to us a natural course of action.
There is no surprise, this title once again stands by the story it tells and the large, open area just begging to be explored. The image of a world destroyed by the conflict of two nations is a reflection of what we saw in previous parts of the series. Thus, the adventure with the series should begin with the "one." Fortunately, the developers took care to ensure that someone who has neither the desire nor the time to do so won't feel heavily confused when learning about the latest game in the series.
In Xenoblade Chronicles 3 we observe the action from a TPP perspective. The core of the gameplay involves completing missions - main and side ones - as well as combat. Combat has been implemented in a manner typical of Japanese RPGs. Therefore, there is no lack of using the spectacular skills of each of the six main characters that make up the team. Mindlessly smashing opponents with whatever you can find isn't often enough to achieve victory. A more tactical approach is required for real-time battles.
Xenoblade Chronicles 3 Review: A Monumental Adventure