Essays
12 September 2023, 14:13
author: Przemyslaw Zamecki
Best Games for Switch - 18 Great Titles for Nintendo's Console
Mario, Zelda, Animal Crossing – Nintendo's newest console has lived to see many phenomenal games. In this article, we will present the best titles available for Switch in 2022.
Into the Breach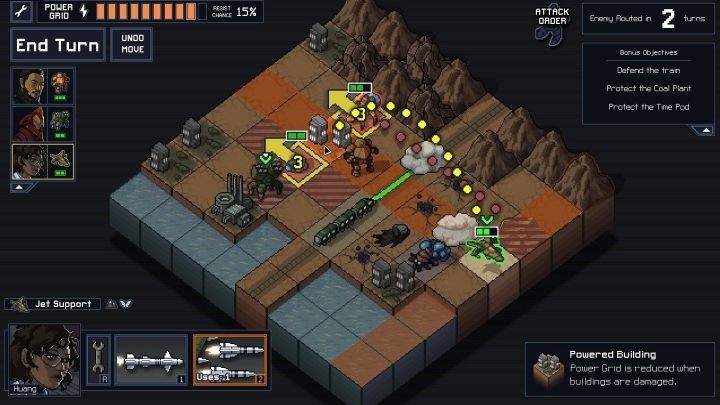 A minimalist tactical game that can keep you hooked for hours, which makes it a perfect match for a portable platform.
Genre: turn-based strategy
Play if: you enjoy the combination of tactical and logical gameplay
Don't play, because: it might overheat your brain
Similar games: Tiny Metal, Wargroove
INTO THE BREACH
Developer: Subset Games
Release date: August 28, 2018
It's no secret that the Nintendo Switch is a fantastic console for indie games. Small publishers and development studios love this platform, where their games sell better than anywhere else. Another reason to release a game on the Switch is the Kyoto giant's policy, who frequently accepts bad and simplistic games, which seem more appropriate for mobile phones rather than full-fledged gaming devices. Fortunately, Into the Breach breaks the mold.
Subset Games, the developers of FTL: Faster Than Light, a well-received space roguelike, decided to try their hand at a more strategic and logical title - a minimalist game about an invasion of huge insects - a narrative plucked straight from terrible literature or science fiction movies from the forties and fifties. Humanity's last hope are, of course, warriors piloting mechs, who are controlled by the player.
The small boards on which subsequent missions take place are divided into sixty-four fields each. They're reminiscent of chess, although the boards are each time covered with randomised content, such as mountains, buildings, or water, making them procedurally generated. However, this is when the game's unpredictability ends and a truly chess-like match begins, where logic and consistency are your biggest advantages.