Essays
12 September 2023, 14:13
author: Przemyslaw Zamecki
Best Games for Switch - 18 Great Titles for Nintendo's Console
Mario, Zelda, Animal Crossing – Nintendo's newest console has lived to see many phenomenal games. In this article, we will present the best titles available for Switch in 2022.
Doom Eternal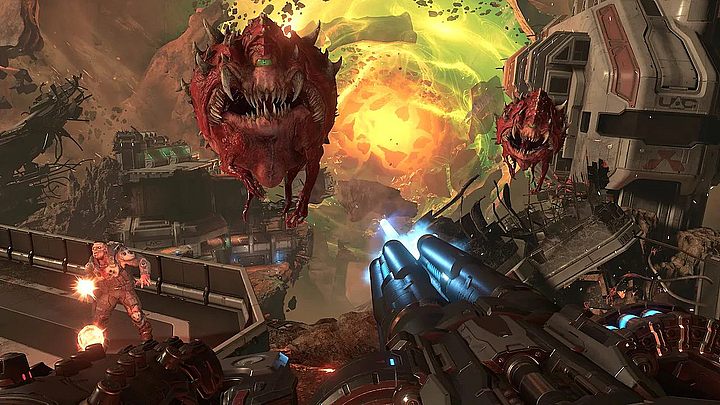 Doom is a game that needs no introduction.
Genre: FPS
Play if: you want to tear off a few limbs and shoot off even more heads
Don't play, because: coming in close contact with demons can be dangerous
Similar games: Wolfenstein: The New Order, Serious Sam
DOOM ETERNAL ON THE SWITCH
Developer: id Software
Release date: December 8, 2020
For the last few years, Doom from 2016 took this spot. However, ever since the newest installment in this devilish series has launched and been decently ported to the Switch (the game occasionally lags and the graphics aren't as pristine as on the PC), I see no reason not to replace its predecessor in the ranking. Especially since it does everything better, more intensely and faster. Well, almost everything.
A combination of classic and futuristic firearms, the sound of a raging chainsaw, pouring gore from grotesque and bizarre demons, who are strangely beautiful in their ugliness, a set of satisfying finishers and perfectly designed levels - Doom Eternal can be summed up with this description, which explains all you need to know about the game. The game lacks in subtlety, but neither does it require it. It's wild, packed, and you'll frequently dance with death.
Eternal also offers platform sequences, which are quite atypical for the series. Most players dislike them, because they disrupt the fast-paced gameplay, but there is a group of proponents who argue that these and other diversions provide a welcome breather.