Essays
07 July 2020, 11:49
Games You Have Probably Missed in the First Half of 2020
Is it really worth to kill time in free-to-play GTA 5 during the period of cancelled game showcases and delayed release of Cyberpunk? Definitely not! Many unique and interesting titles have been already released this year but you may have missed them.
Delaying the release dates of the much-anticipated hits in the gaming world is no surprise. We've gotten used to it. The year 2020 brought something else to this category – postponing the announcements of new titles on a mass scale. We should have had the major publishers' conferences at E3 already, but things have more or less shifted. What's more, deadlines can change at the last minute. So, apart from a few well-known and highly anticipated games, which somehow managed to appear on the market in the first half of the year, the world of AAA or even AA games came to a standstill.
Publishers attempted to sweeten the difficult period of global quarantine by giving us very good games from a few years ago for free. For some players, it was a perfect opportunity to have less games on their "guilt shelves". Such a drought, however, is perhaps the best time to focus on those less-advertised premieres from this year. We're talking about good games we usually miss or don't have time for amidst a flood of high-profile hits. We have selected sixteen such games, which – for various reasons - are worth a closer look. Here is a list of the games you missed in the first half of 2020.
DID WE FORGET ABOUT ANY MISSED GAMES?
Anything you want to add to the list? Go ahead, write a comment why a game is worth mentioning here.
I, Dracula: Genesis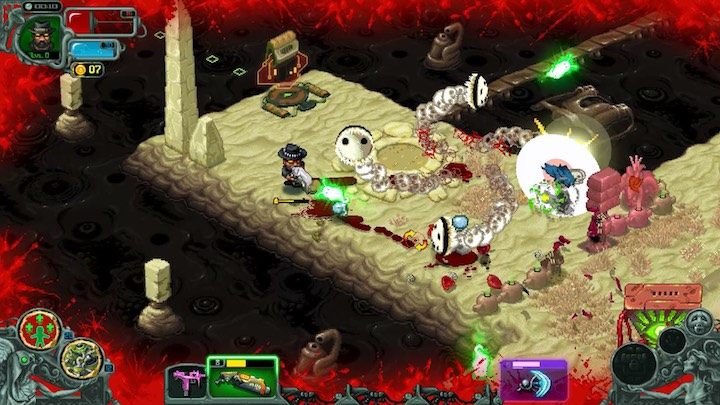 Genre: roguelike, rogue-lite
Developer: MoreGames
Platforms: PC (there are also console versions planned)
The year is 420 after a disaster of some kind. On Earth – or rather, on what's left of it – there are aliens, robots, demons and all sorts of creatures. In this world deprived of order and laws of physics, only Hunters can survive! I, Dracula: Genesis is a charming roguelike in which magic mixes with post-apocalyptic technology. Players traverse procedurally generated islands to face hordes of enemies and powerful bosses, using over a thousand items and various combinations between them.
A big advantage of the game is the huge replay value of the levels that never look the same. There is a wide range of characters with unique abilities and the ability to dismantle and modify weapons. And then there is the quite challenging difficulty level – every death is a valuable lesson. The pixel-art visuals may seem a little dated, but it fits the concept of this game quite nicely. The authors of I, Dracula: Genesis have the ambition to develop the project, given the voices of the community, and plan to release the full version by summer 2021 (for now, it is available only as an early access game).
You're going to like I, Dracula: Genesis if:
you liked The Binding of Issac;
you like roguelikes, twin-stick shooters, and pixel-art visuals;
high difficult level does not stress you.