Essays
22 June 2020, 21:52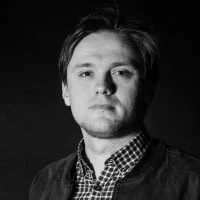 author: Matthias Pawlikowski
Interview with Halley Gross: There's No Heroes in The Last of Us 2
The Last of Us 2 launched to quite a tumultuous reception. I spoke to Westworld script editor, Halley Gross, who co-created the game's story, and we talked about the game, the characters, and some other, very serious matters.
It should be more or less clear to you by now whether The Last of Us: Part II deserve a perfect score or not. Though I have long completed the game, I still can't quite fill the void it left within me. I still play it, and I still wonder: how could the devs attain this kind of emotional magnitude?
I was fortunate enough to get some answers first-hand: from co-writer and narrative lead, Halley Gross. Somewhat fittingly for these times, we chatted thanks to the courtesy of cameras, microphones, and wireless data transmission.
We've picked our brains, wondering about what The Last of Us is about. Whiy is there so much violence and evil? How are people with trauma and PTSD supposed to function on their own? Is there any room for love? And lastly: what's all that noise about?
The Last of Us Part Two is Halley Gross' debut in video games, but titles like Westworld or Banshee certainly ring a bell. She developed the game's incredible story in cooperation with Neil Druckmann.
SPOILERS
Our conversation obviously revolves around The Last of Us: Part II – given the nature of it, we inevitably have discussed key events, characters and twists of the game. If you want to avoid learning the vital parts of the story, add a bookmark to this article, and head over to our spoilerless review of the game.
I started the conversation in a rather conventional manner – for a good reason. The commotion this game has caused right before the release was trully torrental, and the web is brimming with speculations, both accurate and not. Have a nice read.
Matthias Pawlikowski: What's The Last of Us II about for you as a writer?
Halley Gross: For me, The Last of Us II is the incredible opportunity to talk about the cycle of violence, to talk about trauma, and ultimately, about redemption. It's about how we all make mistakes, we all lose our way, we all get devastated by life. And we all have an opportunity to try to redeem ourselves. And I think you see that with all our characters. Nobody's a hero here, there's no black and white. We aren't interested in explicitly good or bad guys – everybody makes mistakes.
You said trauma, violence, redemption – I'm wondering if there's even still a place for peace, love, and respect in Ellie and Joel's vile world?
That's such a beautiful question because that's a question about a heart of the game. They are living in that hostile world and even in the safest times they have to worry about the infected. But in Jackson, they had community – and they were loved for who they were. They were allowed to focus on romance and the future. And in terms of redemption – event if these girls both made a devastating choices, both have found ways to have a positive impact on other people. And look at Lev. Lev would not have survived, Lev would not have been able to navigate in this world without Abby and the tough experience that got her to that place. So yeah – I think that there's absolutely a room [for peace and love] but it has to be a conscious choice.
ABBY
Abby is the second playable character of The Last of Us: Part II, kept well in secret before the release. She belongs to the WLF and it's her who ties the action of the second part, forcing Ellie to travel through America. Abby is well built and well trained. During her adventures, she will meet Lev and Yara, two siblings from the antagonistic Scars, whom she decides to take care of.