Essays
04 May 2022, 16:00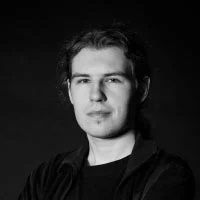 author: Christopher Mysiak
An scholar, librarian, wannabe witcher, and a gentleman. Cars, guns and swords are his things, as are deep stories about serious stuff.
More Than Racing Games. A Brief History of Codemasters
Did you know Codemasters was founded back in 1986? More than 10 years before the first Colin McRae Rally. And they weren't creating only racing games all this time. Let's look into the history of this well-known studio.
What do you think of when you hear the name Codemasters? I'll be surprised if anything different than racing games came to your mind. The days when this British company delivered any other games racers are long gone.
Today, it focuses on developing subsequent installments in well-established franchises such as F1, DIRT or GRID, backed by its new, powerful owner: Electronic Arts. However, many years ago the company had serious ambitions of becoming one of the leading forces in the gaming industry, perhaps even equal to EA.
Not so humble beginnings
It all started in the 80s in England, where brothers Richard and David Darling decided to make money by creating video games. What were these guys doing more than ten years before releasing the first Colin McRae Rally? After studying in Vancouver and learning the art of programming by copying some popular titles, the Darling brothers have gotten a job with Mastertronic, a British software publisher.
By 1985, they've gained 200,000 pounds and a 50% share at Mastertronic… and they weren't even adults yet. The teenagers decided to become indie developers and in 1986 founded their own company: Codemasters. Father and sister helped them with formalities, so that the two could focus on the creative side of the game making business.
F1 22 is the latest game developed by Codemasters, set to release in July. Who'd have thought you can trace roots of this game to as far back as 1987, when the company released the Grand Prix Simulator?
Although you could argue about the "creative" part, considering that their first creation was a racing game called BMX Simulator (a spiritual successor heir to one of the titles they developed with Mastertronic). Truth be told, the Darling brothers weren't some ambitious visionaries. They intended to release "budget games with the quality of full-priced games" and made deals with freelancers (e.g. The Oliver Twins) who were launching their titles under the Codemasters name.
One year after BMX Simulator, in 1987, Codemasters released their first "four-wheeler" racing game, called Grand Prix Simulator (designed by The Oliver Twins). As you can see, they have a long history with this genre… as well as with Formula 1 simulators. On the side note: many of their older games had word "Simulator" in the title. It seems that Polish company PlayWay isn't the first who realised the potential that term has.
It didn't take long before Codemasters became one of the top publishers in the UK, and the Darling brothers gained fame in the video games industry, and around the country (they even appeared on TV). They started to port their titles to new platforms with the help of freelancers by publishing job offers (something like: make the ZX Spectrum version of Grand Prix Simulator, and we'll pay you L3,000). Around the same time, the company has published what was to become their first best-selling franchise: Dizzy (created by The Oliver Twins).
Codemasters vs. Nintendo
Dizzy is no match for Mario or Sonic (especially today), but at the time, it had many fans as well.
In the 90s, Codemasters opted for making larger and more expensive games (and stopped using the word "Simulator" in titles). They also sought to conquer new platforms, such as MS-DOS, NES, or Sega Genesis (earlier they were focused primarily on Amstrad CPC, ZX Spectrum, and Commodore 64). However, they entered the console market not by making games, but by… cheating. Or rather by making a cheat system, to be exact.
They started with a product called Game Genie, designed for NES. It allowed to unlock levels early, access hidden features, change rules, and modify basically any game in different ways. If you know anything about Nintendo, you won't be surprised to learn that the giant from Kyoto didn't like the idea of Game Genie tampering with their games. They took it to the court immediately, suing the company which was selling the device in the America (Galoob) for copyright infringement.
What may surprise you, however, is that Nintendo lost that case. As a result, Codemasters quickly designed similar systems for other platforms. Back then (1992) more than half of the people working in the company were delegated to developing these products – and it had 75 employees (and that's without their many freelancers). Game Genie and its "siblings", as well as other console-related devices (like J-Cart for Sega Mega Drive), have brought them heaps of cash.
Unlike GRID Legends recently, the first TOCA game's seen a great success on PlayStation despite the proximity of Gran Turismo.
On the way to the top
But Codemasters didn't leave the business of developing video games. In 1991, they launched their second, highly popular IP: Micro Machines (another racing game, mind you). With new instalments in the Dizzy series, as well as other successful titles and the devices for consoles, the company was growing rapidly. It generated over L3.5 million of revenue in 1992; just a year later, it was L10M!
At this time Codemasters decided to move to the "AAA" games sector. The Darling brothers entered the CD and 32-bit era with confidence, and they opted for paying for something that they'd perceived as useless until then: licences. That's how TOCA: Touring Car Championship (1997) and Colin McRae Rally (1998) came to life – two highly acclaimed racing simulators that spawned franchises which are living and prospering up to this day (even if under different names: GRID and DIRT, accordingly).
Apart from the stunning quality of these games, the right choice of platform was crucial for their success. In the mid-90s, the company took the risk and focused their efforts on a new player on the console market: Sony and their PlayStation. Titles developed by Codemasters weren't exclusives, naturally (you could play them also on PC or even on Nintendo 64 or Game Boy in some cases), but PlayStation was the primary device for them. The partnership paid off very, very well.
Codemasters even tried to make their own MMORPG at the beginning of the 21st century. Dragon Empires were ultimately cancelled, however.
Nevertheless, Codemasters were happy to make a deal with Microsoft as well, when it announced plans to launch Xbox. Therefore, Codemasters entered the 21st century as a multiplatform developer and publisher of high-budget, globally acclaimed games. It won the Queen's Award for Enterprise (a prestigious prize given since 1966), and David Darling became the UK Entrepreneur of the Year, while Colin McRae Rally 2.0 dominated the domestic market, outselling Pokemon Red & Blue – a racing game! Can you believe it?
At the same time (between 1998 and 2003) Codemasters were creating products other than video games once again. They teamed up with Jester Interactive Limited to publish music creation software for consoles and PC, such as Music 2000 or MTV Music Generator, and they had a strong position in this area of the market.
Founding fathers are leaving
That was the Codemasters' golden age. However, while the company was still growing in the following years, some things changed not necessarily for the better. Around the year 2005, it has been partially taken over by Balderton Capital (a venture capital from London), and in 2007, the Darling brothers have left Codemasters. David Darling has later moved on to the mobile market and founded Kwalee in 2011.
Still, in the area of video games development, the business for Codemasters went on as usual. They created numerous instalments in Colin McRae Rally and TOCA franchises, reaping favorable opinions for every single one of them. They also published some instantly recognizable titles, such as Operation Flashpoint (2001), I.G.I. 2 (2003), Worms 4 (2005), Overlord (2007), or The Lord of the Rings Online (2007).
Codemasters were praised as a game developer especially upon entering the seventh generation of consoles with their newly created Ego engine. Colin McRae: Dirt (2007) and Race Driver: Grid (2008) looked absolutely astonishing and had enormously positive reception (particularly the latter). They also boosted the interest for non-racing games developed or published by the company. Another major success was acquiring the Formula 1 licence in 2008.
Clive Barker's Jericho seemed to be almost a messiah to horror fans. Sadly, it didn't live up to its potential.
Operation: Turning point
Unfortunately, an increasing number of highly awaited titles released by Codemasters turned out to be flops. Clive Barker's Jericho (2007), Hospital Tycoon (2007), Turning Point: Fall of Liberty (2008), Rise of the Argonauts (2008), Damnation (2009) – these are not all games that got low scores and disappointed fans. Also two Operation Flashpoint titles developed by Codemasters (2009 Dragon Rising and 2011 Red River), although had fairly positive reception, didn't meet the expectations.
That's why around 2011, the company basically stopped releasing anything except racing games developed internally. Or perhaps the fact that in 2010 Reliance Big Company (an Indian media and entertainment company) acquired a 50% stake in Codemasters had something to do with it? Anyway, their last non-racing game, developed after a longer hiatus, was Overlord: Fellowship of Evil. It was released in 2015… and turned out to be another flop.
Today and tomorrow
Despite "limiting" itself to making racing games, the company was still thriving. Other instalments in F1, DIRT and GRID proved to be successes – big ones, like the 2015 DiRT Rally, or not so big, like the 2019 GRID), and Codemasters were constantly giving shelter to more and more developers from dissolved studios, especially Sega Racing Studio (in 2008) and Evolution Studios (closed by Sony in 2016). In 2019 they also acquired Slightly Mad Studios, known for Project CARS series.
Initially perceived as an underdog by the Codemasters, DiRT Rally turned out to be one of the most important titles for the company in recent history.
So don't be surprised that giants like Take-Two and Electronic Arts were battling for the opportunity to become the owner of Codemasters. The valuation of the transaction (ultimately won by EA) was about $1.2 billion. What we're talking here is a more than 700-people strong company, owning some renowned franchises and having rights to licences as precious as F1 and WRC (the latter acquired in 2020, with the first game under the banner coming in 2023).
And what does the future for Codemasters look like? Even if recent GRID Legends didn't turn out to be a smash hit (perhaps releasing it a week before Gran Turismo 7 was a bad call after all?), the company still has at least two aces up their sleeve: DIRT and Project CARS. Especially the former is promising, empowered with the WRC licence. And there's also the invariably popular F1 series, prolonged with new instalments every year.
Given the creative freedom and a cash boost from EA, Codemasters should be able to live up to their name once again. And I'm crossing my fingers.
Christopher Mysiak | Gamepressure.com