Game preview
12 July 2020, 21:45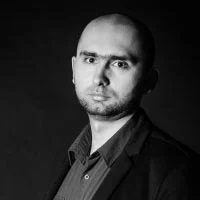 author: Martin Strzyzewski
Far Cry 6 Preview – A Far Cry that Could Only Be Done in Times Like These
Ubisoft has invited us for a special showcase of Far Cry 6. For the very first time, we were able to learn more about key features of the upcoming part of this extremely popular series.
Read the review Far Cry 6 Review: Order in Revolution
This text was based on the PC version.
Since the third installment of Far Cry, the gameplay pattern of this series has always been pretty much the same. In other words, we play as a warrior who supposedly helps others, but is actually a lone wolf that confronts all sorts of injustice and the tyranny of evil people. The game world we explore is huge and even somewhat wild. Unfortunately, this world seems a bit empty. The newest installment of the franchise is going to fix this issue.
During a showcase of the new Far Cry, I've found out that we will travel to an island of Yara. It's a fictional island, but game designers aren't afraid to admit that it actually represents Cuba. This small landscape of tropical land is ruled by Anton Castillo. He is a brutal dictator who believes that people "don't know how to find happiness". To make the story even more complex, he raises his 13 year old son, named Diego, as his successor. We don't know too much about Diego yet, but the boy will play a very important role in the plot.
The dynamics of the father-son relationship was really important to us. Once we established that, the whole story of Anton had sorted itself out. Anton is a character who is convinced that in order to save the country he must rebuild the paradise. He struggles to bring the country back to the state it was 50 years earlier, when his father was in power. Add a 13-year-old son to all that, whom the dictator loves and wants to protect. Also, he wants to teach him how to rule the country.
Navid Khavari, narrative director
DID YOU WATCH BREAKING BAD?
Just as in the case of Ghost Recon: Breakpoint, Ubisoft has hired an actor who played one of the main antagonists in the Breaking Bad series for Far Cry 6. We write about Giancarlo Esposito, who played Gustavo "Gus" Fring. The actor has also starred in the Mandalorian series. However, it's worth to remember that hiring a quite popular actor cannot guarantee a success.
The City & The People
In fact, what I wrote above doesn't excite me in any way. We've already had a dictator before in this series. Pagan Min was a great character. Will Castillo be able to even match him? So far, he looks a lot more interesting than this bizarre fanatic known from the fifth part and the twins who were the main villains in the New Dawn (I don't even remember the names of these folks). It's too early to make a judgment, but let's focus on most important issues.
Even in Far Cry 4, in which we fought the dictator of an entire country, it looked like as if we were fighting random bandits in some tropical countryside. In the fifth part of the series opponents were literally spawning in every corner which created a strange unnatural picture of the whole situation – a cult consisting of thousands of people that resides in the middle of nowhere. Where did they live, where did they come from? It was difficult for me to accept that ridiculous vision. Perhaps that's why Far Cry 5 was the first part of the franchise which I didn't complete.
However, things are about to change, because now the in-game world will represent a real country. During the showcase, the developers promised us the capital of the island – the city of Esperanza. Isn't it true that a country without cities like Kyrat makes a strange impression? What's more, we saw some tanks on two different screenshots. Anton Castillo is supposed to have armed forces that look much more like an army than what we've seen so far in the series.
This is the first Far Cry that will have a large city. It's huge and it really changes the dynamics – not only of the game but also of the storyline. When you build a country like Yara, you need a capital. The guerrillas are in the jungle. They are fighting in the wild countryside, but their ultimate goal is to conquer Esperanza.
Navid Khavari, narrative director
It's pretty obvious that when the new game hits the market in February 2021, it will take advantage of the possibilities of new consoles. The capabilities of new platforms are much higher than those of current gen. This upcoming computing power clearly gave the creators of Far Cry franchise the sense that it's time to offer players cramped streets, lots of buildings, shopping malls and other urban attractions. How about a final mission consisting in an assault on the president's headquarters? How about a task in which you have to eliminate some tanks riding on the streets?
While the game world has always been huge in this series, finally it can become much more intense and I think that these are great news. We've seen open-ended worlds full of various cities a long time ago. Even older hardware was able to handle such sceneries. However, Far Cry has always been a game that focused on top quality first-person visual experience. I think that in the past it would be simply impossible to create an urban Far Cry and maintain such a high quality graphics of landscapes.
DO YOU REMEMBER FAR CRY PRIMAL?
I'm talking about this Far Cry in which instead of firing your weapons at armed men, you had to stab mammoths with a spear. It's an old game, let me remind you – it was released in 2016. Around that time, four years ago, Ubisoft has started working on Far Cry 6. That's right, it was even before the announcement of the fifth part. Let's add that this is not an unusual thing in the gaming world.