Essays
13 April 2023, 15:30
The Longest Single-Player Games - 100+ Hours Video Games (2023 Update)
The longer, the better? If you think so, we've prepared a list of some of the longest single-player games that will keep you engaged for weeks or months.
Elden Ring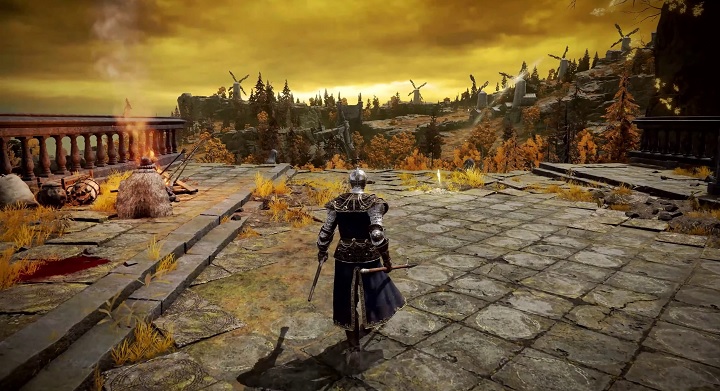 Designers of locations and graphic designers deserve a raise. There's no shortage of amazing views in the game.
Genre: action RPG, soulslike
Release Date: February 25, 2022
Platforms: PC, PlayStation 4, Xbox One, PlayStation 5, Xbox Series X/S
Average time needed to complete the game (main story + additional activities): 103 hours
Average time needed for 100% completion: 137 hours
What's the game about?
We arrive in The Lands Between, split into six kingdoms ruled by demigods. Each of them has a part of the title artifact. As is common in games of this type, the rulers of the regions are the bosses to kill. At the beginning of the game, the plot is only slightly laid out. Only with time do we discover more of its fragments that slowly intertwine. Even then, however, there's no shortage of room for interpretation. Nevertheless, it must be admitted that Elden Ring still tells one of the clearest stories of all soulslikes.
What can you do for so many hours in a game?
First of all, explore the world. Unlike previous FromSoftware creations, the world in Elden Ring is fully open. Every corner of the land looks different, but they all look great. In addition to sightseeing, we have to fight hundreds of battles. As befits a game from the creators of Souls, the combat system is elaborate, and the opponents are invariably deadly. There are many bosses and they are diverse, too. To defeat them, you need to know and understand their ways of fighting. Here, learning involves dying. If you encounter an impregnable wall, it's a good idea to just let go and head to another side of the world for better weapons and experience.
How was the game received?
There are many people who claim that this is FromSoftware's best game. And although not everyone shares this opinion, positive voices are certainly overwhelming negative ones. Elden Ring is more forgiving than previous games from the studio, but it is still far from being an easy game. The best-rated element by critics was the world design. The combat system is also hardly missing anything. Of course, there were some oversights. Fortunately, the developers listen to feedback and make updates. One of them increased the readability and detail of the map.
Paul Wozniak | Gamepressure.com