Essays
13 April 2023, 15:30
The Longest Single-Player Games - 100+ Hours Video Games (2023 Update)
The longer, the better? If you think so, we've prepared a list of some of the longest single-player games that will keep you engaged for weeks or months.
Divinity: Original Sin 2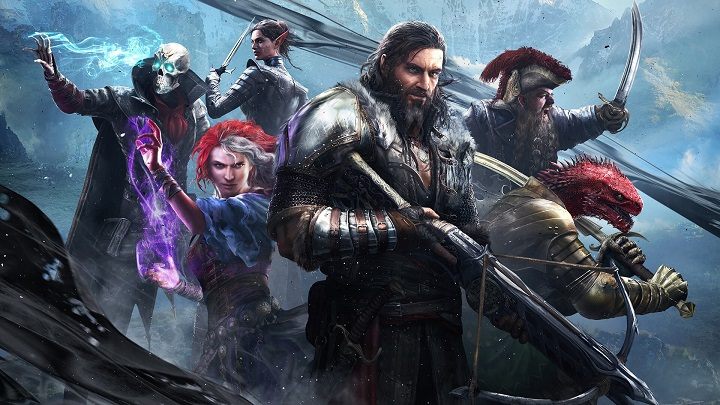 A classic fantasy RPG.
Genre: turn-based RPG
Release Date: September 14, 2017 (PC), August 31, 2018 (PS4, XOne), September 5, 2019 (Switch), May 18, 2021 (iOS)
Platforms: PC, PlayStation 4, Xbox One, Nintendo Switch, iOS
Average time needed to complete the game (main story + additional activities): 103 hours
Average time needed for 100% completion: 158 hours
What's the game about?
As befits a classic RPG, in Divinity: Original Sin II, the story is the most important element of the game. So once again (as part of the whole series) we are in the land of Rivellon thousand years after the events of the previous installment of the series. The player becomes adept at forbidden magic and must confront danger in the form of members of the Divine Order and stop the invasion of monsters haunting this world.
What can you do for so many hours in a game?
In Divinity: Original Sin II, the plot plays the key role. Completing it can take more almost 60 hours. This, of course, comes with interesting side quests and secrets that make it possible to spend more time in the game. For the demanding players, there are a lot of achievements to unlock, which often require preparation or even a second approach to the game.
How was the game received?
Divinity: Original Sin II by Larian Studio was very well received by players. The creators have managed to create an excellent RPG, which is especially impressive with the plot and adventure companions. Classic turn-based combat is a nod to veterans of the genre, but the eye-catching visuals and well-designed locations convinced even those who didn't have much in common with RPGs until now.