Essays
14 February 2020, 19:34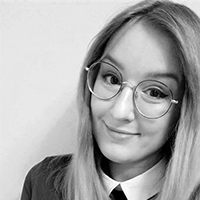 author: Caroline Zlamanczuk
Valentine's Day Special – 13 Video Game Hotties We'd Take for a Date
It's Valentine's Day. Shops are full of chocolate hearts, teddy bears, and flowers. Anyway, what plans do you have for tonight? Playing video games...? Wait. Oh, no! Today is the time for a date!
On this wonderful day, when we celebrate love in all forms we decided for an article from women to women – a ranking of characters we'd take for a date. What happens after that we leave to your imagination.
The list was compiled in the only correct way – all the girls working at Gamepressure have gathered around and talked about their deepest secrets and dreams, and then jotted it all down on a dry erase board. So, who's our Valentine? The answers may surprise you a little.
Joel (The Last of Us)
Let's start with the high C. Joel may have had some problems in the past, but don't worry, we'll fix him. We were enchanted by the courage and determination and willingness to sacrifice for those he loves. He really is the perfect man: ready to protect us at any cost, able to repel a wave of zombies. Right.
After all he's been through, we'd certainly have plenty to talk about. You can't get bored with Joel. And although he is very slow to get attached to people, his relationship with Ellie has proven how caring he can be once he opens up – would make a great father. The beard and the soft gray hair would only be a nice addition – we're totally not into that sort of thing! Not at all.