Essays
14 February 2020, 19:34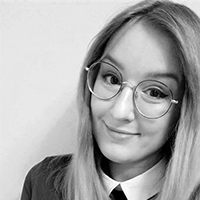 author: Caroline Zlamanczuk
Valentine's Day Special – 13 Video Game Hotties We'd Take for a Date
It's Valentine's Day. Shops are full of chocolate hearts, teddy bears, and flowers. Anyway, what plans do you have for tonight? Playing video games...? Wait. Oh, no! Today is the time for a date!
Kratos (God Of War)
For some time, male characters in pop-culture have been inclined to "daddies." Like Hopper from Stranger Things. He was a tough sheriff, yet his heart melted like ice for Eleven, whom he treated like a daughter. With this context, you should understand the choice. Look. Kratos is this ruthless warrior, ready to kill thousands of opponents who stand in his way – how possibly could he make a good companion for Valentine's Day? But we have an explanation, and it's not "bad boys love the most."
The last installment of the series is brimming with violence, but we also see the tender side of Kratos in relations with Atreus. Over time, we can see that although being a father is not easy for him, he is slowly learning to love and care for his son – and we're certain he has great capacity for love. Besides, he traveled all over the world killing the gods! Imagine the stories he has! The romantic landscapes of the Ancient Greece, the Acropolis in it's prime, when it wasn't overrun by tourists. Yes, we could listen to the stories about his travels for hours... If he skipped the more violent parts of them, of course.
And besides – let's be honest – the son of Zeus himself, muscular, bald, with tattoos and a beard – yes, gentlemen, we also judge by appearance sometimes.