Essays
14 February 2020, 19:34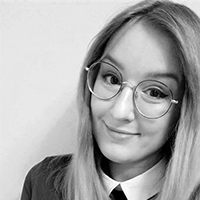 author: Caroline Zlamanczuk
Valentine's Day Special – 13 Video Game Hotties We'd Take for a Date
It's Valentine's Day. Shops are full of chocolate hearts, teddy bears, and flowers. Anyway, what plans do you have for tonight? Playing video games...? Wait. Oh, no! Today is the time for a date!
Garrett (Thief)
He can steal anything – why not steal our hearts? Garrett may be a typical example of an antihero only interested in stealing stuff all by himself, but we fell in love with him just as well.
This is probably the most cold-blooded character that comes to mind. His adventures often gave us goosebumps, but his pulse barely even raised. Nothing could scare him. In fact, his pulse only increased when he ran. But maybe our date could change that? Who knows, maybe a woman would tear this cold, stone wall down? He must be lonely! We would certainly try.
His courage is admirable, and he's always living the moment. He's so dedicated to stealing, no matter the circumstance. And guess what? When we see his gloomy face, those sparkling thief's eyes, we totally feel like letting him rob us of anything.
The ideal date? I'm thinking extreme sports. Maybe this would break his cold disposition? How about bungee jumping together?
Garrett is an intriguingly complex personality, with his own rigid rules and unfulfilled ambitions, an attractive rebel who despises manipulation and being perceived as the world's savior. To top it all off, he looks great in black and speaks with the hoarseness of the immortal Steven Russell, which makes my heart flutter. He's not easily categorized! Maybe this will make him perfect for a long-term relationship? Actually, over the years, I've already gone on a lot of dates with Garrett, more or less successful, but I'll tell you this – watching the city lights from the top of Angelwatch was an unforgettable experience!
Isabel