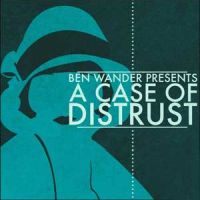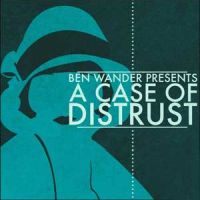 A Case of Distrust
A Case of Distrust is a text noir adventure game set in San Francisco in the 1920s. In the production of the independent studio The Wandering Ben, we play the role of a young woman, Phyllis, who decided to become a private detective.
Adventure | noir | Detective | 2D | Crime | indie games | text | interwar period
A Case of Distrust is a text-based noir adventure game with an action set in the 1920s. 1920s. Developers, the independent studio The Wandering Ben, tried to faithfully reflect the historical reality of the United States from the period of prohibition and gangsters.
Plot
A Case of Distrust is set in 1924, in San Francisco rendered with historical details. The main heroine is Phyllis Cadence Malone, who, tired of politics and chauvinistic approach, leaves the police department and becomes a private detective. She is hired by Connor Green, who gets threatening letters, but the case is more complicated than it initially seems. As befits a noir-style detective story, the intrigue couldn't miss murder either.
The game was inspired by the board game Sherlock Holmes: Consulting Detective, adventure games like 80 Days and Phoenix Wright and the work of Dashiell Hammett and Raymond Chandler, authors of famous detective stories such as The Maltese Falcon, The Big Sleep and The Little Sister. The game deals with topics such as racism, emancipation and poverty.
Mechanics
As we are talking about a narrative adventure game in the text form, the gameplay is primarily about watching minimalist scenes, finding circumstantial evidence, reading texts and questioning witnesses, choosing the right answers.
During the investigation, we visit places such as illegal alcohol factories, which were full in the United States during the Prohibition period, hairdressing salons or cigarette smoke bars with billiard tables.
Technical aspects
A Case of Distrust uses economical graphics. The illustrations were inspired by the work of Oscar-winning Saul Bass, an American graphic artist and director who was responsible for such top films as The Man with the Golden Arm with Frank Sinatra or Alfred Hitchcock's Vertigo. Jazz music was maintained in the style known from the 1920s.
Last updated on 17 August 2020
Game mode: single player
App size:
Age restrictions A Case of Distrust: 12+
A Case of Distrust System requirements
Minimum:
Dual Core 2.0 GHz
2 GB RAM
graphic card Intel HD or better
1.5 GB HDD
Windows 7