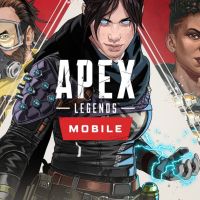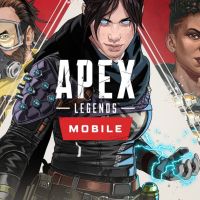 Apex Legends Mobile
The mobile edition of Apex Legends, the extremely popular Battle Royale shooter from Respawn Entertainment. Divided into teams of several players, they fight each other until only one team is left alive.
Action | FPP | play for free | FPS | network | shooters | battle royale
Apex Legends Mobile is the mobile version of the wildly popular Apex Legends developed by Respawn Entertainment studio. The game is an adaptation of the original for Android and iOS devices.
Mechanics
The developers of Apex Legends Mobile set themselves the goal of creating a port that replicates the experience of the original game as closely as possible. Mobile gameplay is therefore almost a copy of the version for desktop devices. The game is a first-person Battle Royale shooter allowing sixty players to play at once. An interesting aspect of Apex Legends is the lack of ability to traverse the battlefield alone. Matches are played between teams of two or three players.
The gameplay is based on collecting equipment and fighting with enemy teams. Different types of weapons and armour are scattered across the maps. Each weapon can be modified with found upgrades, changing its properties. Unlike most Battle Royale games, death does not mean the end of the match. If a member of our team dies, we can take the Legend Banner from the place of death and take it to one of several respawn beacons located on the map. After interacting with the beacon, the dead team member returns to battle. By being reborn, however, we lose all our equipment, so it is important to rearm ourselves.
The element that helps Apex Legends stand out from the competition is the playable heroes, known as Legends. The game is inspired by hero shooters such as Overwatch, giving each hero different abilities. Lifeline, for example, can heal team members with a healing drone and summon supply drops. Bloodhound can detect enemies through walls. Pathfinder, on the other hand, is able to set up tyroleans allowing you to move faster. Each Legend is useful in battle, so it's important to build your team wisely.
The controls in the mobile version are touch-based. Due to a potential lack of balance, Mobile players cannot play together with console or PC users. The game will also receive exclusive cosmetic elements not available in the desktop version.
Game modes
Apex Legends Mobile allows only multiplayer gameplay in teams of two or three players.
Technical aspects
The graphic design of Mobile presents a high level of quality. The game retains the visual style known from its original desktop edition.
Last updated on 22 April 2021
Game mode: multiplayer Multiplayer mode: Internet
App size:
Age restrictions Apex Legends Mobile: 12+
Apex Legends Mobile System requirements
Additional information:
Internet connection is required.
Additional information:
Internet connection is required.