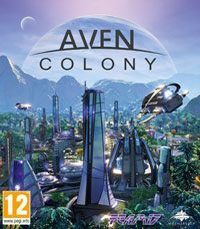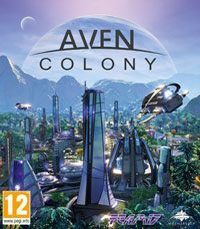 Aven Colony
A city builder strategy game developed by the independent studio Mothership Entertainment. The player arrives at the planet Aven Prime, assuming the role of the founder of one of one of the first extraterrestrial colonies.
Strategy | science fiction | Economic | RTS | Colonization | city builder
Aven Colony for PC, PS4 and XONE is the debut project of an independent studio, Mothership Entertainment. It is a city builder strategy game in which our task is to establish and develop an extraterrestrial colony.
Plot
The action of Aven Colony takes place in a distant future, when interstellar travels became a fact. The player arrives at the planet of Aven Prime, where they have to face not only standard problems connected to managing a society but also local dangers such as aggressive fauna and extreme climate. The globe's story that became another home for humanity can be learned during the single player story campaign.
Mechanics
Aven Colony for PC, PS4 and XONE allows players to assume direct control over a colony located on an alien planet. We start out with a modest outpost filled with advanced technology which in times becomes a full-blown base. While playing, we can learn about the local fauna and flora — the action takes place in diverse environments: starting from swamps, through deserts, to icy polar regions. The gameplay is based on several pillars. The first one is expansion and settling new areas. There is a number of buildings of different purposes at out disposal, including living quarters, magazines, mines, and structures that provide the colony with a constant supply of oxygen. Developing our technology lets us improve buildings that are already built.
Advanced options of social management allow us to take care of colonists' morale — their mood can be influenced by over a dozen factors. The path to the colonists' satisfaction is a difficult one since they are satisfied only when provided with adequate jobs, constant healthcare, high-quality food, and entertainment. Our actions are reflected in the rank we possess—we start playing as a Colony Governor to eventually become an Expedition President.
The weather conditions of Aven Prime also have an influence on the colonists' welfare. We have to face results of extreme tempests, sandstorms, and toxic gas explosions. The atmosphere is oxygen-poor which forces us to provide a constant supply of air to keep our subordinates alive. The local fauna doesn't make things easier — settlements are tempting targets for giant sand worms. Additional danger are posed by, for example, by spores of diseases with which some locations are filled.
Game modes
The core of the gameplay is the single player story campaign. Apart from it, the game features a sandbox mode which lets us focus solely on commanding a space base without any additional missions to perform.
Technical aspects
Aven Colony for PC, PS4 and XONE is set in a three-dimensional environment. The high-quality graphics do not deviate from the genre's standards, letting us enjoy a well-designed environment with interesting designs of futuristic buildings.
Last updated on 05 September 2016
Game mode: single player
User score: 6,2 / 10 based on 37 votes.
Pre-release expectations: 8.8 / 10 based on 13 votes.
PEGI rating Aven Colony
Aven Colony System requirements
Minimum:
Intel Core i3-3220 3.3 GHz
4 GB RAM
graphic card 1 GB GeForce GTX 470/Radeon HD 7850 or better
25 GB HDD
Windows 7
Recommended:
Intel Core i5-4670 3.4 GHz/AMD A10-7850k 3.7 GHz
8 GB RAM
graphic card 4 GB GeForce GTX 980/Radeon R9 390X or better
25 GB HDD
Windows 10 64-bit